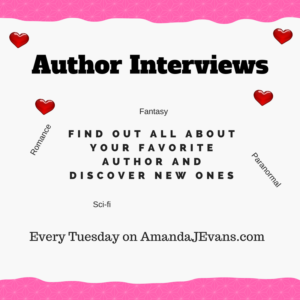 Welcome to my new Author Interview series. Today I have Sarah Dunster who has kindly agreed to answer my questions. I am hoping that this will be a new weekly feature here on my blog, so be sure to keep an eye out for your favorite author.
Interview With Author Sarah Dunster
Please introduce yourself:
I'm a novelist and poet. My true love is fantasy, but so far I've published one historical fiction-thriller novel and one contemporary/inspirational/romance novel. Both are fun reads. My poetry ranges from completely rhymed and metered stuff to utter free-verse, about things like my dead chicken and that feeling you get waking up in the morning and worry if the world is ending. It's all over the internet on various online literary mags, if you google me.
In addition to being a writer, I'm a Viking, and a mother of nine. (Not a typo. Really, nine). Two of my kids are adopted. They range in age from 15 to one year old, and my four oldest are girls. I currently have FOUR adolescent/teenage girls. Aaaa! We keep a lot of chocolate around.
I also really love to sing, ski, garden in the attached greenhouse my husband and I have been building for a few years, and spent a lot of time with said husband, who is a pretty hot Viking himself. 
Do you read a lot and if so do you prefer books in your own genre?
I love to read. It's my addiction of choice. I love to read literally everything that is well-written. I really love YA fantasy series like Jonathan Stroud's Lockwood & Co, and currently I've been reading Little House on the Prairie to my littles before bed. I love that story. I also really enjoy serial murder mysteries like J.D. Robb's "in Death" series, and anything by Elizabeth Peters/Barbara Michaels. When I need comfort food, my go-to genre is definitely chick-lit. And I'm a collector of 40/50/60's era Harlequin Romances (the ones with the red pages). They are so fun and hilarious to read. 
Are you self-published or traditionally published?
Traditionally published, but considering an indie launch in about a year's time, if I don't get an offer on some of my more recent projects.
Which genre do you write in and why?
Fantasy is my favorite. I love how you can weave themes into fantasy—anything, really. I've got one series that is all about delusion/hallucination and fantasy, and how the world we live in is really a product of our own perceptions. Another of my series is complete farce—fantasy making fun of itself. And I'm starting in on some research to write a dark, alternative history series too.
Who has been the biggest influence on your writing?
Madeleine L'Engle was my favorite author as a kid. I also devoured Laura Ingalls Wilder, L.M. Montgomery, Maud Hart Lovelace, Lloyd Alexander, and I loved Patricia C Wrede and Tamora Pierce's fun series. When I was a young adult, I was all about Harry Potter and the love has only grown over the years. I've read that series probably a dozen times over or more. My husband jokes that I crave Harry Potter, when I'm pregnant, like other women crave pickles and ice cream.
Has your culture influenced your writing?
I guess I could say, my family culture influenced it. All my family are writers. Mom, Dad. Sisters, Brothers (and I have a lot of them). We all love to read in a multitude of genres, and we're all critics, haha. We have fun. The aforementioned Harlequins, my mother and sisters and I trade like comic books. One time I gave a huge stack of them to my mom for Christmas, and we spent several fun moments laughing over titles like "Ward of Lucifer," and "There Came a Surgeon." We just love reading, and enjoy every aspect of the experience. And when I want beta readers, my family is my very best critique group as well. I'm actually more scared of what my mother's going to say than anyone else. She's got very refined taste in books and writing.
What part of the writing do you find most difficult?
Sometimes it actually is the creative process for me, though that's also the most fun and fulfilling. As a mom of nine, it's just a real process to eke out a quiet space and block of uninterrupted time to write. I make it happen, but it is hard some days.
Do you have a favourite time of day to write?
I'd love to write in the morning, but that is when my kiddoes need my attention. Maybe in a few years. Right now, it's "nap time/quiet time," in the afternoon, where I get my writing in.
What is the best/worst thing about being an author? 
Being able to create your worlds and characters and stories is the best. The worst, for me, would be the stress of stepping off that cliff—getting those first few words on the page each day.
Is social media something you enjoy?
I love social media. I guess you could say I'm a social person, and as a writer, online is a forum where I feel comfortable expressing my thoughts and feelings and everyday experiences. I love facebook, but I'm getting acquainted with Instagram, too, and can tell I'm going to be an addict.
If you weren't an author, what would you be up to?
Probably cleaning a whole lot more, haha. *sigh*
If you could choose one last book to read what would it be?
Harry Potter. Hands down.
Please tell us what you are working on or something about your latest published work. 

My above mentioned inspirational romance is a couple years old, but such a good read. The cover's a little funny, and has stopped people from picking it up, but it's so funny and heartbreaking and sweet and people just should not miss the experience of reading it. It's called Mile 21, and won the 2014 Whitney award in the category of General Fiction.
Blurb:
The singles ward is the last place Abish wants to be. But after the unexpected death of her husband (and after being kicked out of her mom's place), she has to move into single-student housing to finish up her schooling. Maybe training for a marathon and winning the heart of the handsome executive secretary are exactly what Abish needs to get a personal best.
It's available now at the links below:
Find out more about Sarah: 
https://www.facebook.com/thedunsters
https://www.instagram.com/thedunsters/
It was such an honour to feature Sarah on the blog and I have some great guests lined up over the coming weeks including YA author Dani Hart, so be sure to subscribe to the blog so you don't miss out.
Until next time,
Keep writing,
Amanda