Today on my blog I want to talk about Rectify – A Hidden Hearts Novel Book 6 by Mary Crawford. This book is available for pre-order now across all stores and is one of the many books by this romance author. You can find out about all Mary's books on her website and I will include the link below.
Mary Crawford Romance Author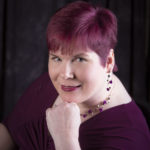 Mary Crawford has been lucky enough to live her own version of a romance novel. She married to the guy who kissed her at summer camp. He told her on the night they met that he was going to marry her and be the father of their children. Eventually, she stopped giggling when he said it, and they've celebrated their 28th wedding anniversary. They have two children. The oldest is in medical school, where he recently found and married the love of his life, and the youngest has is tackling middle school.