I'm so thrilled to bring you details of the Breaking the Myth anthology that I am part of. This is a collection of myths and legends retold for modern readers and my new novella, Hear Me Cry is among the ten amazing stories that are included in this book. Pre-order has gone live at just $0.99 so be sure to one-click before the 25th of January. Below is the cover for Breaking the Myth and the blurb for Hear Me Cry.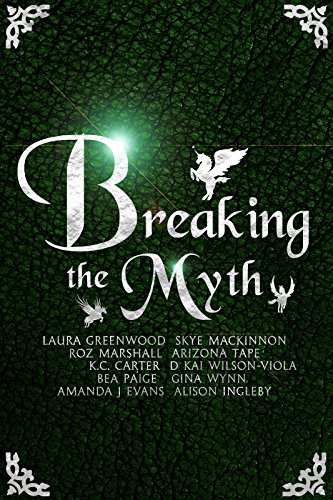 Breaking the Myth Anthology
Discover ten retellings of unusual myths from bestselling and award-winning authors. From paranormal Celts to gorgans in space, there's something for everyone in this collection.
Includes:
Through The Storms by Laura Greenwood & Skye MacKinnon (paranormal)
Mother of Gods by Skye MacKinnon (paranormal romance)
Kelpie Curse by Roz Marshall (Fantasy)
Another Mystery by Arizona Tape
The Hound by K.C. Carter (Fantasy)
Out Among The Stars by D Kai Wilson-Viola (paranormal/sci-fi romance)
Blinded Love by Bea Paige (futuristic paranormal romance?)
Untitled by Gina Wynn
Hear Me Cry by Amanda J Evans (fantasy)
The Faerie Flag by Alison Ingleby (dystopian/sci-fi)
Pre-order on Amazon for 99cents now: https://myBook.to/breaking-myths
Hear Me Cry – A Fantasy Romance
Hear Me Cry is a fantasy romance re-telling of the Irish Banshee myth and I'm really happy with how it turned out. It has a bit of everything, the darkness of the Banshee and her symbolising the coming of death, along with a nice poignant reminder that time is a gift we all receive. I can't wait for everyone to read this story. I actually cried writing the last chapter. Below is the blurb so you can find out a little more.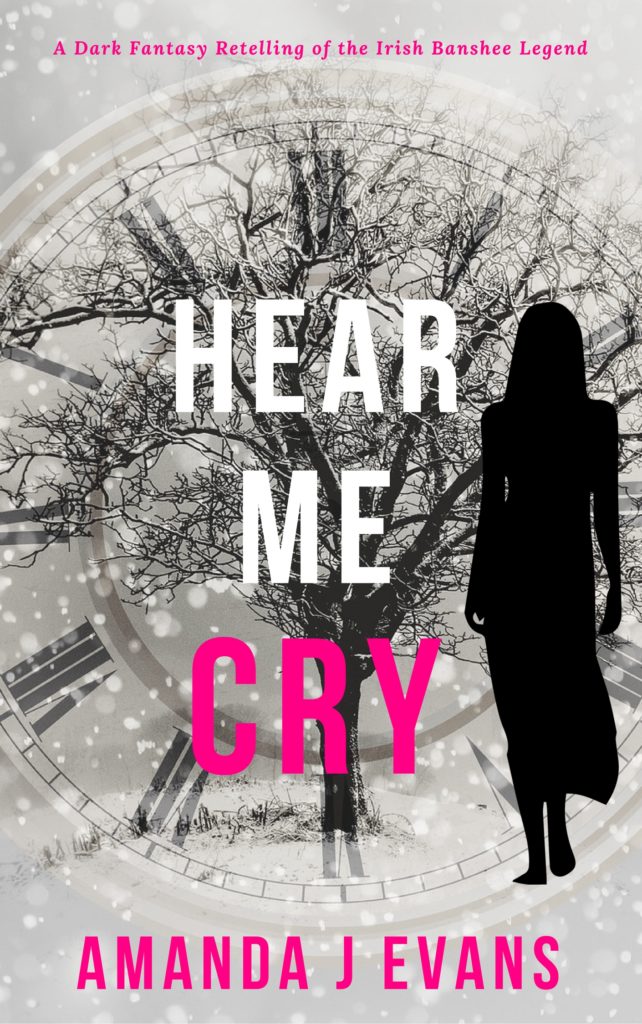 What would you sacrifice to protect the ones you love?
Isla is a warrior of the Summer Court. She has one mission, to keep humans out of Faery. Kill them on sight. When she inadvertently saves one and triggers the mating bond, she sets in motion a series of events that will change her life forever.
On the run and hiding from her own people, Isla must protect the one thing she's been trained to hate. With magic now flowing through her veins, she must learn to control it if she is to survive.
The fae are coming. Her once commander, leads the charge. Will Isla be ready in time? Can she harness her magic and resist the darkness?
As both sides clash, Isla learns that her kind possess a cruelty she could never have imagined. Her loyalty will be tested and to save the one she loves, she must give up everything, including her life as she knows it.
Find out how the banshee came to exist in this dark fantasy retelling of an old Irish myth.
If this sounds like something you'd like to read, be sure to check out the Breaking the Myth anthology. Available now to pre-order for just 99cents and releasing on the 25th of January 2018.
Until next time,
Keep reading and writing
Amanda