Welcome to my children's books page. I have a traditional publishing deal with Handersen Publishing for all my children's books and look forward to updating this page as more books are released. You can find out more about this publisher and their amazing titles by visiting their website: Handersen Publishing.
Nightmare Realities by Amanda J Evans (Illustrated by Emma Donnelly)
Nightmare Realities - Scary Stories for Dark Nights
Are you brave enough to ride the ghost train?
Will you look into the enchanted mirror?
Can you spend an hour in a haunted cemetery?
This collection of scary stories is perfect for sharing on dark nights.
Are you brave enough to read more than one?
A collection of spooky short stories for kids and teens aged between 9 and 16.
Nightmare Realities is my first children's book. All the illustrations are sketch drawings completed by my daughter Emma who at the time was 13 years old. This has been a truly amazing collaboration and a great bonding experience too. The book contains 7 spooky stories and is available to read for free on Kindleunlimited.
More Children's Stories by Amanda J Evans
Stinkwaves Fall 2017
Stinkwaves Fall 2017 features my poem "The Book" along with an accompanying sketch by my daughter Emma Donnelly.
Stinkwaves Fall 2016
The Fall 2016 edition of the Stinkwaves magazine features "All Hallows Eve" as told in poetry format with accompanying sketches by my daughter Emma Donnelly.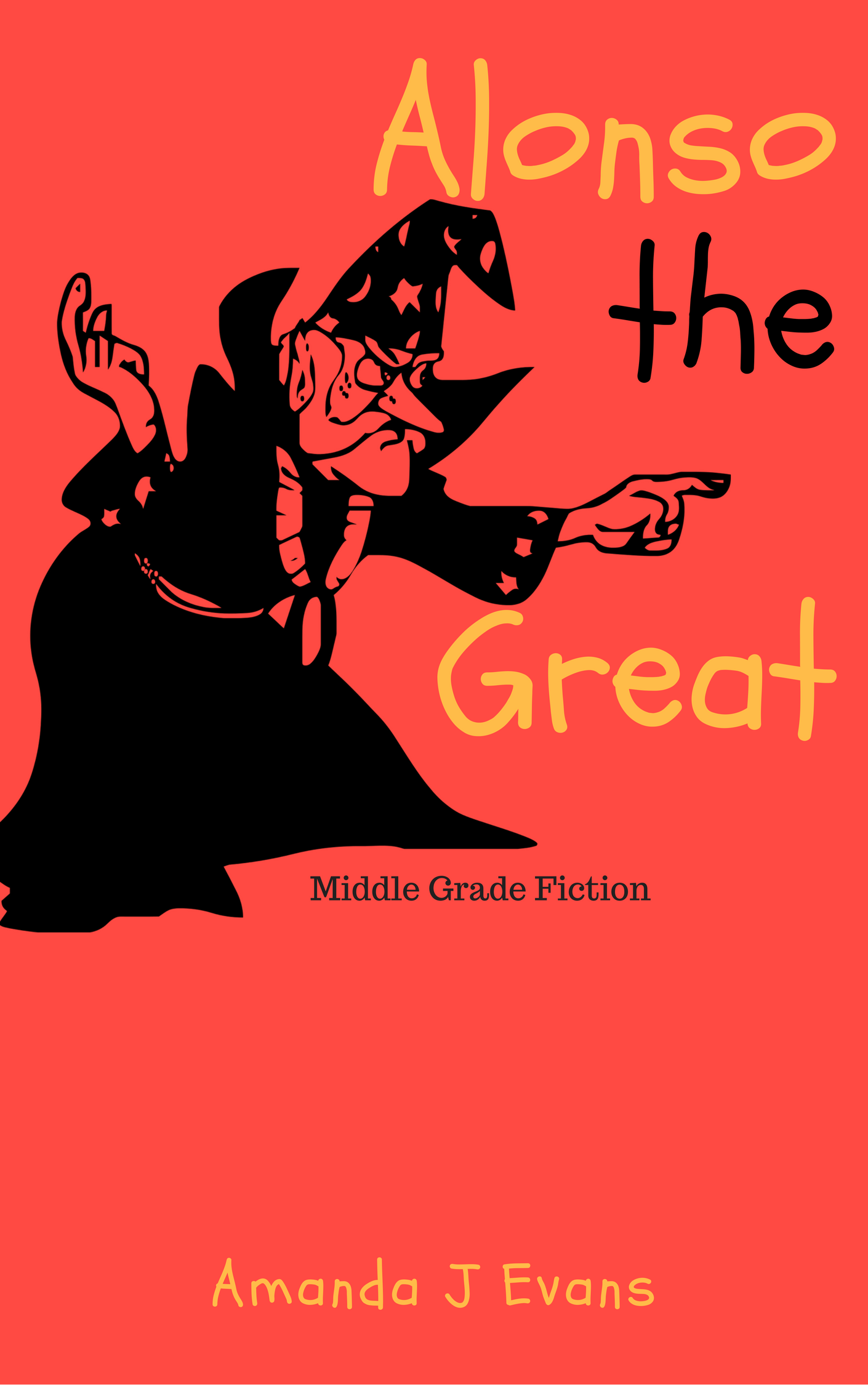 Alonso the Great
 This middle grade/early teen novel will be coming in 2018. The above image is a sample cover that I created as a placeholder.
What's Happening for 2018
I will be continuing to work with Handersen Publishing in 2018 and we have some exciting projects in the pipelines. Alonso the Great will be one publication that we will be working on and I will be updating this section as soon as any new information becomes available.