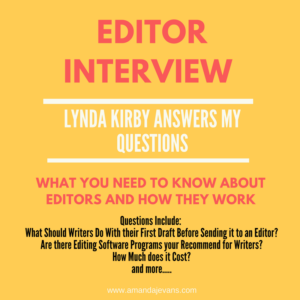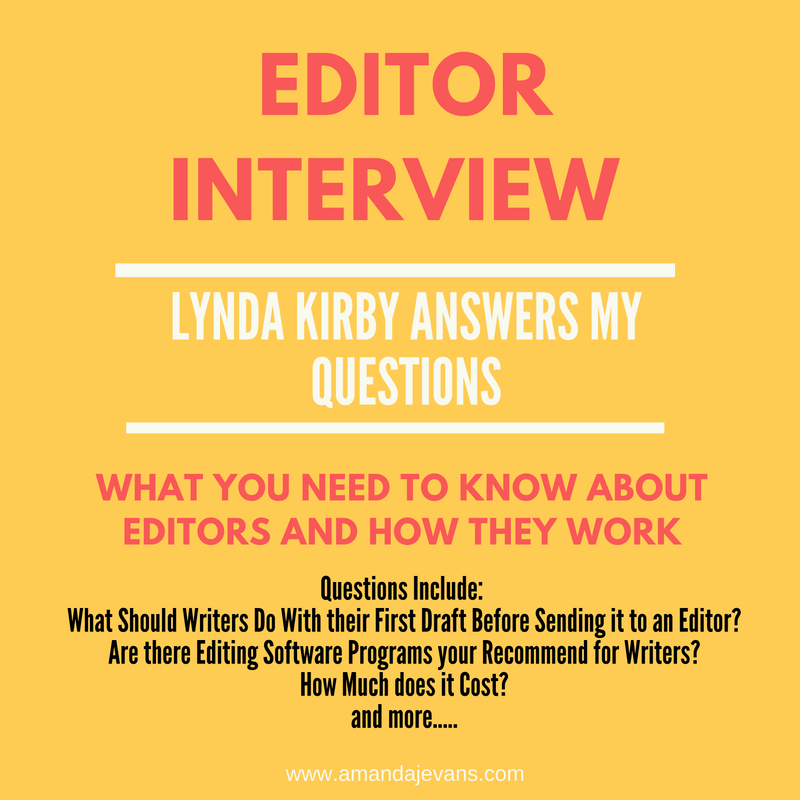 Today on my blog I am delighted to bring you an editor interview with Lynda Kirby. Lynda is a good friend of mine and also a member of Oldcastle Writers' Group. Lynda is also my go-to person when I am looking for editing work. As you all know, I am getting my new novella "Finding Forever" ready for publication and in my last post I talked about the value of finding beta readers. The next step in my process was of course editing and I thought what better than to interview an editor to get some inside information. I hope you all enjoy the interview and the information Lynda has supplied. If there are any further questions, be sure to put them in the comments and I will make sure she sees them.
Editor Interview: Lynda Kirby Answers My Questions
Tell us a little bit about yourself?
I have written my entire life but as a youngster, it was not considered a proper job. I worked as a civil servant and wrote in my spare time. When I was fifteen or thereabouts, I sent a play to a television show called Write a Play. While it wasn't accepted for showing, I was sent information about a publisher who wanted short stories from me. I heard nothing from the publisher. In adulthood, I achieved modest success with poems and stories placed in competitions. Theatre companies like Paines Plough and Collaborators selected me for workshops, and script-in-hand performances. Several of my stage plays were performed at the Playhouse Theatre in Liverpool. I was part of a team that read new play submissions for the Everyman Theatre, Liverpool. As a mature student, I studied Imaginative Writing and Theatre Studies gaining a BAHons 2:1, and went on to gain an MA Writing. I have since been published in several magazines and journals. I am longlisted for the Strands International Short Story Contest. My 100-word fiction is a nominee for Best Short Fictions 2017. And a poem which was one of fifty runners-up in the Into the Void competition will be included in an anthology called Luminous Echoes out in January 2017.
Are there certain things that writers should do with their first draft before sending it to you?
Yes. Leave the draft in a drawer for a month then read it again, and again. Work on it, if necessary. Use the word processing tools for spelling and punctuation because it shows me that you care for your work, and makes my reading of your work easier.  It may all change with your final draft. When sending me a draft, I appreciate a brief synopsis and the genre the author is aiming to meet. It's not essential but useful.
Are there any software programs that can help with the editing process and can you recommend any of these?
You can read my thoughts on some of the editing software I trialed on my blog at http://lyndakirby.com/editing-software/
Several good software programs exist and offer a variety of checks. Grammarly is one and you can use the basics for free. Another I like is Hemingway and ProWritingAid which is detailed. I love editing. But remember, these are tools and suggestions, not mandatory changes. You are the writer, you choose.
When editing a manuscript do you have a step by step process that you work through?
I start by reading a chapter or a length to gain a feel for the style and the amount of editing that may be needed. The first stage is reviewing structure, plot, character. The fine details come later. Much later. It also helps if the manuscript comes with a brief synopsis and the target genre. I can judge if the script fills the genre conventions.
Does genre affect your decision on working with a client? 
Yes, but it depends on what elements it contains. I don't work on gory, horror, intense violence, graphic sex, pornography, child, animal, or other forms of abuse, and such like. Young Adult is a no-no because I am out of touch with that generation, as is children's fiction. I prefer crime, mystery, suspense, paranormal, fantasy, Sci-Fi, literary, women's fiction, romance, Western, Cozy, and relevant sub-genres.
What do you do if you receive a manuscript that's dreadful?
Now that is a big question. I concentrate on the structure, plot, character development, and narrative style.  But it only needs the first two or three chapters to determine if there are problems.  If those elements do not work, then I must say so. I don't want to waste my time, or the writer's. A publisher works the same way which is why they ask for the first three chapters or ten thousand words. I try to be kind but the author will be upset whatever I say.
Is there any specific advice you would give to writers before they approach an editor?
Make the draft the best it can be. Don't send poor quality because you think 'the editor will sort it.' It adds to time and cost if you are paying by the hour. The editor only suggests and points out. It is the author who makes the final decision to change things, to delete, add or omit.
Finally, the dreaded money question – How much should a writer expect to pay an editor for a 60,000-word manuscript? Is there a standard hourly rate? Do you charge a flat fee? Is the fee dependant on the genre?
Freelance Editors can charge anything from €35 an hour depending on the depth of the edit wanted. This first figure works out at 0.014 per word. So, a 60,000-word manuscript costs about €840. These are professional rates. I do not belong to a professional association, nor do I edit as a profession, so my charges are much lower. A 60,000-word manuscript at half a cent a word (€0.005) comes to €300 but I am willing to negotiate.
How can writers contact you? 
I can be reached via my blog page or via email editing@lyndakirby.com
Is there a question you would have liked to have answered that hasn't been asked?
What should the author expect when she receives the edited script?
I know what it is like to have your work criticized, pulled to pieces, and major alterations suggested, so I can empathize with the author. However, I also understand that an editor wants to make the best of the work.
So, prepare to rage, argue, and disagree. Yell that the editor is missing the point, or has ignored the subtle hint on page one which concludes an action on page five hundred ninety. Tell yourself that your writing is so clever that it takes an equal intelligence to understand the meaning.
Now, put the manuscript away again for a week. The hurt should have passed and you will read it from another perspective.
If you don't want to take an editor's advice, why bother sending a script in the first place? If you want someone to tell you how great it is, show it to a family member or a friend. That is not an editor's job.
I hope you've all enjoyed this interview with editor Lynda Kirby.
Until next time,
Keep writing.