The day has finally arrived for me to reveal the cover of my new book Finding Forever. It's a romantic suspense novella and my first fiction book to be released. There's a lot of work that goes into releasing a book and I have, to be honest, the writing is the easiest part. So without further ado, here's the book cover.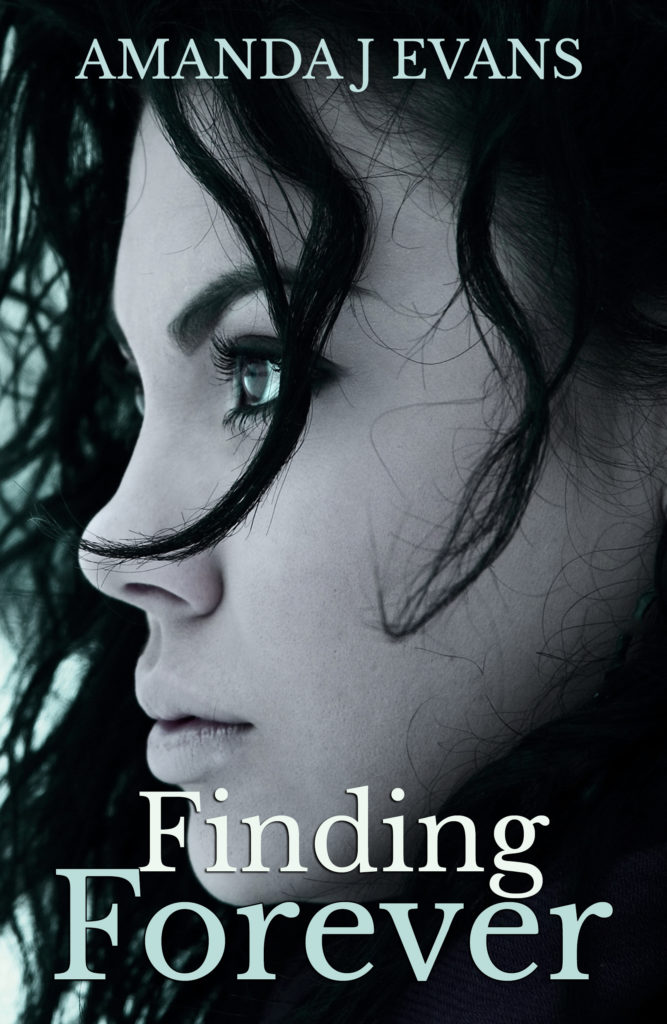 The above image is my e-book cover which will go live on the 31st of January 2017.
Finding Forever – Book Description
When love refuses to give up
I look at his face, the face of the man who holds my heart, my forever, only his heart has stopped beating.
A woman desperately searching for her forever….
Liz Parker thought she'd found her forever the moment she said "I do", but fate had other ideas. Waking up with a tattered wedding dress and her dead husband in her arms was not the way she planned her honeymoon. Distraught, she promised she would follow him. Death wasn't taking forever away from her. Of course, she hadn't planned on being rescued by pirates either, or the fact that Charles' body would be left to rot on the beach.
Two lives collide…
When Liz meets John, he becomes her only hope, her chance to bring Charles' body home, but there's something more. Why does he look at her with such pity? Why does he agree to help her when no one else will? Why won't anyone believe that Charles exists?
Is Liz going mad?
Find out in Finding Forever the debut novella from Amanda J Evans. A blend of psychological thriller mixed with romance and unexpected twists. Finding Forever will prove to you that when you believe in love anything is possible.
Finding Forever Paperback Cover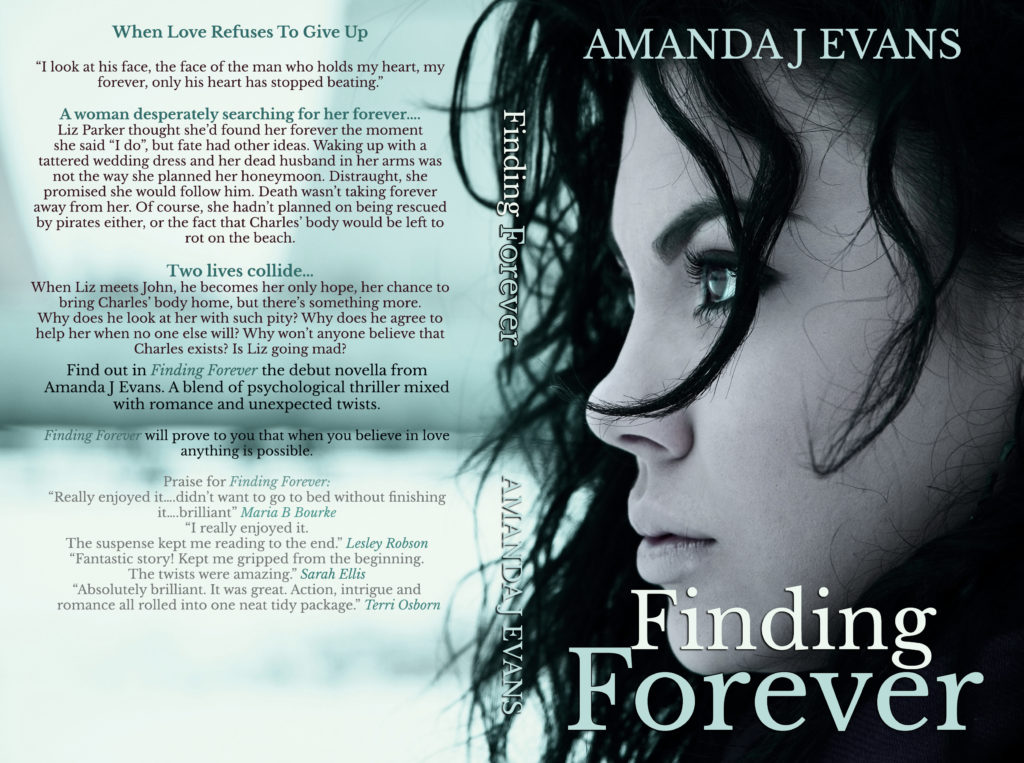 I love my paperback cover and special thanks goes to Lee Ching of Under Cover Designs for all her hard work. The paperback will be released as soon as possible and I will keep everyone updated on this. Be sure to follow me on Facebook @amandajevanswriter or on Instagram @ajevanswriter for more information and teasers.
Until next time,
Keep writing.
Amanda