To celebrate the release of Finding Forever on all major retailers and the fact that it is being produced as an audiobook, I have some free iBooks promo codes to give away to readers. I have a total of 20 free book codes so you need to be quick. If you claim one of the codes, please remember to comment on this post so everyone knows when they are gone.
Free iBooks Promo Codes for Finding Forever
The 20 codes are listed on the right-hand side of the cover image and information on how to claim them can be found below.
XETRHLEW7NMA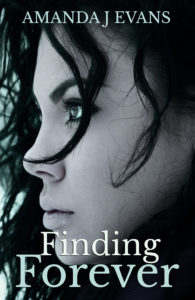 EPNJ6HMMAMFY
XP4RJHJ7W3RM
KY7E3W4KJYLR
HPHRXAT4XEN9
4XLA7R3XYPJM
4LA3P37PRPNP
F3KFY6WLE66L
6PKWYTTK7NXW
7T4TAYJW3W39
4N69JHPX7LLL
6HP6YH6PTF4J
W7FPPML3N4TJ
XPKLJ94KTYAJ
MRPYF9RFJ3YT
JWYPRRRAPPTR
6X6WNJREP6WE
XMPMNTP7H6RY
JL9R9YN9HNKL
RJ3X99EM3WJR

Buy Finding Forever on All Major Retailers

Amazon: http://myBook.to/Finding-Forever
iBooks: http://apple.co/2uRSE8x
Kobo: http://bit.ly/2f46y20
B&N: http://bit.ly/2u3ptws
Google: http://bit.ly/2wl8zu2
Others: http://books2read.com/u/bwWWxe
How To Redeem an iBooks Gift Code
Copy the gift code and open iBooks.
Click on Store.
Go to the bottom of the page and click on Redeem.
Looks for the section that says "You can also enter your code manually" and click on that text.
Click on the redemption field and hold down. Select the paste option. Once you paste the code in, click redeem.
Once done, the book will automatically appear in your book shelf.
I hope you enjoy Finding Forever and would love if you could leave a review when finished. Reviews help authors get noticed and other readers find great books.
If you're not lucky enough to snag one of the free copies of Finding Forever be sure to sign up for my newsletter or blog posts as I have a sale coming next week.
Until next time,
Keep Writing & Reading