I am absolutely over the moon to be able to tell you that Finding Forever has won the Summer Indie Book Awards 2017 in the Thriller Category. I still don't know how this happened. Okay, I do because it's thank to everyone that voted, but it is something I never imagined happening when I picked up my pen last year and decided it was time to follow my dreams. Finding Forever was my first ever fiction piece and to have it pick up an award is just mind-blowing. I'd like to thank everyone who voted for my romantic suspense novella. You have no idea what this means to me.
The results in the Thriller Category on the Summer Indie Book Awards 2017 as are follows: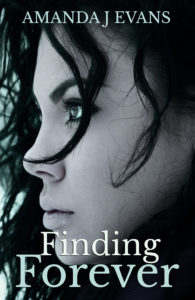 1. Finding Forever by Amanda J. Evans
2. Cain – Rage of Angels by Elias Raven
3. A Tale of a Rough Diamond by P. J. Mann
You can find the full list of winners in all categories on the Summer Indie Book Awards Facebook Page.
To celebrate this win, Finding Forever is on Sale for 99cents for the month of September. Buy Finding Forever on Amazon Now.
http://myBook.to/Finding-Forever
Save Her Soul Nominated For Two Awards
Save Her Soul my paranormal romance has also been nominated for two awards. To everyone who has nominated my book, thank you from the bottom of my heart. You have no idea what it means to realise that readers are enjoying my stories.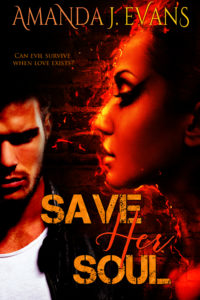 The first of the awards is for the Best Paranormal Book in the Virtual Fantasy Con Awards 2017. The final round of voting started yesterday and if you want to vote for Save Her Soul, here's the link. It's a poll vote and you can only vote once. Your votes mean a lot and really help. Virtual Fantasy Con Awards 2017
Save Her Soul has also been nominated for the 2017 Readers Choice Awards. I'd love if everyone could vote. It's on page 7 of 16 in the Favorite Romance category. https://www.tckpublishing.com/readers-choice-voting
I really can't express how much this means to me as a writer. It's been my dream for as long as I can remember but I never had the confidence to put myself or my writing out there. I am so grateful to each and every one of my readers and fans and those that have supported me this far. I love getting your emails and Facebook messages and I love responding to them as well.
Until next time,
Keep Writing and Reading
Amanda