Welcome to week 2 of my new Freebie Fridays where you can get great free ebooks just for reading my blog. This week there are no Instafreebie links included. I don't want my readers to have to sign up to someone's newsletter to claim the free ebook. I have also included this week a Kindle Unlimited section. The books listed here are free for Kindle Unlimited members, but regular Amazon account holders will have to pay for them. I hope you enjoy this week's list and remember to come back and share your feedback in the comments.
Free Ebooks – Various Genres
The Soul Collector: Borrowed Souls: Book 1 by Paul B Kohler
.. I just sat in the silence, wondering why this day was destined to be so disastrous. There was nothing left for fate to deface.
Jack Duffy is the exemplification of average.
He lives a normal life with a less than desirable job. He's a distracted husband, living in an ordinary apartment, and is married to an extraordinary wife. That's how he would explain it. At the end of an unusually bad day, Jack's life is turned upside down when he witnesses something truly harrowing. The only thing that can catch him from falling is the soul collector.
His primary concern: Will he be allowed to keep his soul, or will he have to give it back?
What Readers Are Saying:
… finished this in a single reading, and want to say thanks for writing a character that I can become attached to – without a long term commitment. I felt like this read like a twilight zone …-John
… Like a curve in the road Borrowed Souls draws the reader in. And in the curve there is a promise of something beyond. Something wonderful that you, the reader, will take away when finished. And that certainly was the case here. -Gary
… Paul Kohler spins a twisty tale that riveted me right through and left me thinking and wanting more. It has the feel of an Outer Limits or Tales of the Unexpected and I can see it being picked up for TV. There is an edge and underlying sadness that Mr Kohler is so good at and has stayed with me.-Gareth
A word about this book:
The Soul Collector is the opening part in a serialized novel. I offer this book for free with the intent of convincing you, the reader, to take a chance on a relatively unknown author. If you like what you've read, there are 6 more "episodes" to this story. Each part is priced around a buck, save for the 7th and final part which is a couple bucks, due to it's length. At any point, you can grab the completed project, titled: The Borrowed Souls, A Novel, for around five bucks.
Get it free now:
Amazon US
Amazon UK
Hunt (Freya Snow Book 1) by L.C. Mawson (free)
Assassins are just the beginning.
Freya never thought that moving to a foster home in the big city would easy. She'd never exactly been good at making friends, and new foster parents were always tricky.
But the last thing she expected was to be hunted by Demons.
Freya has to learn to navigate this new world of magic if she wants to survive, but there's a larger game being played, and the stakes are far higher than just her life.
Pawns die, but Freya's not even sure she's that. Maybe she's just prey…

HUNT is a YA urban fantasy novel with a dash of sci-fi. It is the first book in the Freya Snow series.
Get it for free now:
Amazon US
Amazon UK
Universal Link for all retailers
Built For Abuse II: Acting Monologues For Women by Joshua James

Playwright and screenwriter Joshua James has gathered thirty monologues for women, collected from his plays 2 VERY DANGEROUS PEOPLE SHARING 1 SMALL SPACE, RUNNING IN PLACE, OLD DOG and many more… for actors for auditions, students for class study and for solo performances.
"Joshua James' work is bold, intelligent and subversive. Read it. Then find a way to make it happen on stage. American theater is clogged with the paltry visions of the privileged class, which assure us that the world we live in does not need immediate and radical change. James' work pulls the plug on sentimentality and comfort on stage. His work is at times dark, disturbing, but always arresting and shot through with a fine sense of humour."
– Obie-award winning playwright Naomi Wallace
Get it for free now:
Amazon US
Amazon UK
Free to Read on Kindle Unlimited
The Last Summer Girl by S.C. York

When love hurts so good…
Sometimes I wish that I wasn't there that night. I know in my heart that we would all still be together. But then I would have never met him.
It was the first Thursday night of June. Eva, TJ and I were at the beach concert celebrating one more summer together.
It was then that I saw him. I knew right from the beginning that he was too much for me to handle. But I went for it anyway.
Meeting Ryan Stone was surreal. Men like him don't exist in real life. At least not in mine.
But there he was. With his dark eyes smirking down at me, I felt bare. Like he saw me. He really saw me.
Six weeks, forty-two days and one thousand and eight hours.
That's how long it lasted until all hell broke loose.
With him, I felt untouchable. I was on top of the world. But the thing is…when you finally reach the peak it's hard not to fall. Especially when you're pushed right off the edge.
Get it for Free:
Amazon US
Amazon UK
A Girl Called Dust: Book One of the Dust Trilogy by V.B. Marlowe
Arden Moss is used to being invisible. The kids at her high school call her Dust—something that no one pays attention to, that doesn't matter. Then one impossible moment changes her life. When a boy named Fletcher gets hit by a speeding bus, she runs to help him, only to discover that he's unscathed. He tells her it's because he's not entirely human…just like her.
It makes a strange kind of sense. Arden has no memories of where she goes at night, only that she has insatiable urges. Then bodies start turning up in the woods near Arden's home, bodies that have been torn apart by someone…or something. A mysterious group called the Givers is on the hunt for the killer, and they have their sights set on Arden.
On the run from the Givers, Arden discovers something dark lurking in the shadows of the school. Finding the real killer is the only way to save her life. With Fletcher's help, Arden races to prove that she isn't responsible for the bloody deaths in the woods, but how can she be sure she's innocent?
Get if for free now:
Amazon US
Amazon UK
Forbidden Magic (Forbidden Series Book 1) by Karen Kelley 

The thirst for revenge has no time limit and Dominique has waited over one hundred years for hers.
Dominique was created from the love of her vampire mother and her witch father and a vision that foretold a demon uprising. She doesn't believe in legends but she'll use the Shadow Moon to exact her revenge on Theron, the vampire leader who destroyed her parents and forced her into hiding. But when she returns to New Orleans and the sultry French Quarter, she's forced to face the seductive lure of a past love that could ruin her well-laid plans.
Blaine vows to protect Dominique from his vengeful brother. He failed her once, never again, but memories of the love they once shared threaten to cloud his judgment. He wonders if he's put her in even more danger.
With the dawning of the Shadow Moon, Dominique's powers grow stronger. Secrets long buried are unearthed, and the dark forces surrounding Dominique and Blaine threaten to destroy them both.
Forbidden Magic is the first book in USA Today Bestselling author Karen Kelley's Forbidden series. Pick up your copy today and enter the world of this page-turning paranormal romance with witches and vampires, dark secrets, a kick-ass heroine and an irresistible hero.
Get it for free:
Amazon US
Amazon UK
When I Was a Grown-up: (poetry for kids) by Nichole Hansen 
I have added this book especially for all the moms looking to entertain their small ones for a while. Why not give them something special to read. According to the Amazon description, this book is a collection of silly poetry. These humorous rhymes and coloful illustrations will keep children and adults laughing.
Get it free now:
Amazon US
Amazon UK
Finding Forever by Amanda J Evans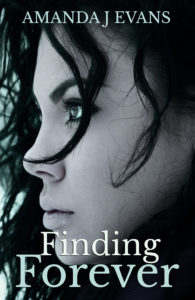 When love refuses to give up
I look at his face, the face of the man who holds my heart, my forever, only his heart has stopped beating.
A woman desperately searching for her forever….
Liz Parker thought she'd found her forever the moment she said "I do", but fate had other ideas. Waking up with a tattered wedding dress and her dead husband in her arms was not the way she planned her honeymoon. Distraught, she promised she would follow him. Death wasn't taking forever away from her. Of course, she hadn't planned on being rescued by pirates either, or the fact that Charles' body would be left to rot on the beach.
Two lives collide…
When Liz meets John, he becomes her only hope, her chance to bring Charles' body home, but there's something more. Why does he look at her with such pity? Why does he agree to help her when no one else will? Why won't anyone believe that Charles exists?
Is Liz going mad?
Find out in Finding Forever the debut novella from Amanda J Evans. A blend of psychological thriller mixed with romance and unexpected twists. Finding Forever will prove to you that when you believe in love anything is possible.
Praise for Finding Forever:
"Really enjoyed it….didn't want to go to bed without finishing it….brilliant" Maria B Bourke
"I really enjoyed it. The suspense kept me reading to the end." Lesley Robson
"Fantastic story! Kept me gripped from the beginning. The twists were amazing." Sarah Ellis
"Absolutely brilliant. It was great. Action, intrigue, and romance all rolled into one neat tidy package." Terri Osborn
Get if free on Kindle Unlimited now:
Amazon US
Amazon UK
The Wolf of Dorian Gray: A Werewolf Spawned by the Evil of Man (Volume 1) by Brian S. Ference
Complete with action, harrowing escapes, hell-bent revenge, just-enough romance, and a werewolf terrorizing the gentry; The Wolf of Dorian Gray transcends this classic work of literature into a compelling and most delicious read.
"Rarely does romance and revenge intersect so pleasurably and delicately, forming a dance of passion and purpose that embraces a soul search and a confrontation between choices of salvation and sin." – Midwest Book Review
"A delectable page turner. An excellent debut by Brian Ference. Full of excitement, anticipation, and rich scenery." – Pavan ★★★★★
"It has something for everyone with action, romance, and mystery." – Rachel ★★★★★
What will happen when the wolf comes to London? Can Dorian save his soul? Or will the beast consume it and his life, along with those of his friends and loved ones?
"Ference's debut puts a twist on Oscar Wilde's classic The Portrait of Dorian Gray, adding the dimension of a wild beast. The arrangement smoothly parallels the original…Victorian gentleman Dorian remains stunningly handsome after his youthful self is captured by an exceptionally talented artist in an eerily powerful painting. However, Dorian is not alone in this portrait; also depicted is a wolf cub, and after the painting is hidden away, the wolf is the one to change. A element of intense violence is added to this version, and there are some gender swaps, but the plot of a young man led astray into lusty debauchery remains the same. Passions and betrayals abound. Ference lifts some lines from Wilde's text and adds his own gift for description: 'Flowers, bright in sapphire blue and crimson reds, sang out from every corner of the ornately decorated room.'" 
– Publishers Weekly
This expanded edition of the classic philosophical fiction by Oscar Wilde, features all-new scenes in a compelling tale of mystery, love, lust, and the werewolf spawned by the evil of man. The thrilling story, set in late 1800's England, follows the life of Dorian Gray, who through ancient Romani magic's and the skills of an astonishing artist has had his fate and soul irrevocably linked with the last remaining wolf in the forests of England. Dorian revels in the experiences of first love, delights in the art and beauty of the world, relishes the freedom of his youth, and is awakened to the many pleasures of life. His friend and mentor, Lady Helena, provides a guiding hand as he struggles with his conscience and the purpose of living. Meanwhile, the wolf begins to grow and change into a hideous monster that is ravaging the countryside.
"There on my desk is the first passionate love-letter which I have ever composed in my life—and it is addressed to a dead girl."
"The wolf had begun hunting human prey. They were plentiful in the dark city streets and provided enough good meat to satiate his gnawing hunger. He was still very careful not to let any who saw him live. To do otherwise would displease the Master. He would only stalk those people that were foolish enough to walk alone in the night."
"The engorged moon hung full and low in the sky like a yellow skull. Misshapen clouds stretched across the floating orb with elongated hands and bony fingers grasping. As they neared the docks, the gas lamps grew fewer and the streets gloomier. The cobblestones blackened as they passed the deserted brickfields. Bottle-shaped kilns spat their outrage with orange tongues of fire into the cooling air. Mangy dogs snarled in hunger and wandering sea-gulls screamed their displeasure at the hansom's passage."
Get it for free now:
US Link
UK Link
The Vampires Spell: (Taken by the Night Book 1) by Lucy Lyons
Caroline has been a ward of the Venatores lamiae (vampire hunters) ever since a vampire brutally murdered her parents in front of her as a toddler. On vacation with David, her best friend and secret crush, Caroline gets separated from her friends. All alone, she's overpowered and kidnapped by a vampire to serve as a gift to his master.
Terrified at first that her fate will be the same as her parents, Caroline slowly comes to realize not all vampires are as deadly as Venatores have taught her. The master is genteel and kind. Despite his great power, he lets her speak freely and teaches her about the secret pact between their peoples.
Caroline learns to question the hate that has fueled her all her life, but, also discovers that David has been taken. Not protected by Nicholas, he's been tortured by the same vampire that took her, the master's own brother. For her, there is no choice. David is her brother and her best friend. She offers herself freely. No longer as a prisoner, but a willing student of the master, she faces the Venatores when they invade the master's lair.
Her love for her people makes her a willing sacrifice to save them all. But, her growing affection for Nicholas, Master of the City, gives her the strength to face her own unique power. She must make a choice between the lives she is offered. Now, with growing faith in her own abilities and the ardor of a master vampire, the choice she makes will be her own.
Get it for free now:
US Link
UK Link
The Vixen's Bark: A Standalone Shifter Romance (Paranormal Council Book 2) by Laura Greenwood

Arabella Reed takes her position on the Shifter Council seriously, using it so that she can make a difference in the world. There's just one problem; mated shifters can't hold a Council Seat, and if bear shifter, Bjorn, gets his way, then that's exactly what Ari would be…
Bjorn is willing to do anything for Ari, including giving up his Council seat. But the closer he gets to winning her, the more seems to be standing in his way…
Standalone Paranormal Romance, set in the same universe as The Dryad's Pawprint.
Get your free copy now:
US Link
UK Link
For all those who would like to read a short story you can check out S. M. Fedor's website where you can read Better People for free. https://www.smfedor.com/better-people/ 
Please note that there are affiliate links included in this post.
Until next week,
Enjoy your free reads 🙂
Amanda