It's Friday again and that means more free ebooks and books that are free to read on KindleUnlimited. I missed doing this post last week as work commitment took over. I hope you enjoy today's selection and that you find something you like. As always, please feel free to leave comments or suggestions of what you would like to see.
Free Ebooks on Amazon Kindle
Finding Forever by Amanda J Evans (Women's Fiction)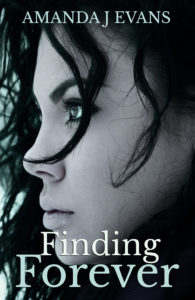 When Liz wakes up on a beach in her tattered wedding dress, and what she believes is her dead husband in her arms, all she wants to do is die along with him. Instead, she is unexpectedly rescued but Charles' body is left behind. Liz is determined to go back and recover his body for a proper burial.
All is not what it seems, though. The man helping her out thinks she is crazy and an enemy from the past, intent on revenge, hasn't finished what he started. Liz must find out the truth about the accident and what really happened to her husband. She'll put her life at risk in order to find and keep love forever.
Finding Forever is the debut novella from Amanda J Evans. A blend of mystery and suspense, mixed with romance and unexpected twists. Finding Forever will prove to you that when you believe in love anything is possible.
Praise for Finding Forever:
"Really enjoyed it….didn't want to go to bed without finishing it….brilliant" Maria B Bourke
"I really enjoyed it. The suspense kept me reading to the end." Lesley Robson
"Fantastic story! Kept me gripped from the beginning. The twists were amazing." Sarah Ellis
"Absolutely brilliant. It was great. Action, intrigue, and romance all rolled into one neat tidy package." Terri Osborn
Buy Now for Free
Amazon US: https://www.amazon.com/dp/B01MY9IPZG
Amazon UK: http://amzn.to/2p8txsm
Soldiering On by Aislinn Kearns (Romantic Suspense)

Duncan Pierce returns from war, broken and disheartened.
He and his friends – all former military, all injured in the line of duty – are finding it tough to demonstrate that they are still just as capable. All they need is a chance. So Duncan comes up with a strategy – start his own Security Company, and show the world they've all still got what it takes. But he needs someone with a little business know-how and the capital to put his plan into action…
Mandy Lennox is looking for a new opportunity to prove herself – and Duncan's idea of starting a Security Company with other Vets that were injured in the line of duty is just the thing. Unfortunately, Duncan is reluctant to let an ambitious socialite anywhere near his business plan. But Mandy doesn't plan on letting that stop her.
They clash – each having a very different idea of what the company should be, and both too stubborn to agree on anything.
But you know what they say: opposites attract… 
Buy for Free:
Amazon US: https://www.amazon.com/Soldiering-0-5-Aislinn-Kearns-ebook/dp/B01HYI6X1U
Amazon UK: http://amzn.to/2oQougV
Scottish Werebear: An Unexpected Affair by Lorelei Moone (Paranormal Romance)
Sometimes, when fate drives you to the edge, you need to take a leap of faith…
Taking a hit to her career after the dismissal of her cheating boyfriend, romance novelist Clarice Adler struggles to reclaim her lost inspiration. The idea of dreaming up romance when her own love life is in tatters is as comical as it is impossible. But her deadline is looming. With her career hanging in the balance, Clarice retreats to the secluded Isle of Skye in Scotland to try and salvage what's left of her manuscript. But even she couldn't have predicted that meeting Derek would summon the muse to her side in full, blinding force. Now the words flow as if by magic. But if there is one thing she does know about Derek McMillan, is it that he is unavailable.
Dealing with the occasional tourist for some extra money, Derek McMillan is otherwise content to keep to himself. Managing the expectations of his farm and renting out a few holiday cottages has sustained his lifestyle for years now. But when he first lays eyes on the curvy figure of Clarice Adler, he immediately regrets accepting her booking. With lightning striking his blood, triggered by his inner bear scenting his mate, Derek struggles to deny the claim. After all Clarice is a human, and the two can't ever mix…. can they?
Follow along as an impossible love blossoms in this steamy paranormal romance novella, An Unexpected Affair! If you like T.S. Joyce, Zoe Chant and Scarlett Grove, then you will love this first installment to The Scottish Werebears Series by Lorelei Moone.
*Please note that this is the first title in Series. Each book features a different couple from first meeting to HEA, as well as an overarching external plot that won't be fully resolved until the end of the series.
Buy for Free:
Amazon US: https://www.amazon.com/Scottish-Werebear-Unexpected-Paranormal-Werebears-ebook/dp/B0148T4E9Q/
Amazon UK: http://amzn.to/2o9ZP8t
Sinful Confessions by Samantha Holt (Historical Romance)

Lust, gluttony, greed, sloth, wrath, envy and pride. The Cynfell brothers are the very embodiment of a sinful existence. But could the right woman change that?
Wrath
Locked behind the walls of Lockwood Manor, Julian Cynfell, the Marquess of Lockwood whiles away his days writing angry letters, drinking and sleeping. He never expects his solitude to be interrupted by a brazen American heiress.
An American heiress who is expecting a wedding.
Viola Thompson can't believe her luck when the English lord she has been corresponding with for the better part of a year asks her to visit him. This has to mean an offer of marriage surely? Finally, Viola will prove to her family and friends that she is more than a ruined woman with no prospects. Not to mention she knows they will be a love match. No one could write such beautiful letters without being the perfect man.
But when she arrives in cold, dreary England to be faced by a foul-tempered, grizzled—albeit in a handsome way—marquess, her dreams of marriage are quickly dashed. Can she draw the lord out of his melancholy ways? And does she even want to remain in England while rumours of three dead wives circulate around Lockwood?
One thing is for certain, this American heiress has never been one to back down from a challenge—especially when not even the Atlantic Ocean could dampen the patent desire running between them.
Buy for Free:
Amazon US: https://www.amazon.com/Sinful-Confessions-Cynfell-Brothers-Book-ebook/dp/B00W2TD572
Amazon UK: http://amzn.to/2nl3fGO
Designing Emma (Volume 1) by Clarissa Carlyle (New Adult Romance/Contemporary) 

Volume 1 in the Designing Emma series
Also available in the boxed set: http://www.amazon.com/dp/B00UMDL5RW
*** A quick read of 9,500 words ***
With her two best friends, Daniel and Damion, at her side, Emma finally feels as if all her dreams are coming true. Her fledgling fashion company, Delacourt Designs, is finding its feet and a love she never imagined is beckoning.
Yet just when Emma's life seems to be falling into place, it all falls apart on the heels of her father's alcoholism and gambling addiction. Watching someone she loves tumble into ruin destroys a part of her, and suddenly Emma is faced with a choice that could change everything.
NOTE: This volume has a cliffhanger ending. If you're not a fan of cliffhangers, the boxed set is recommended. It contains all 6 volumes: http://www.amazon.com/dp/B00UMDL5RW
Buy for Free:
Amazon US: https://www.amazon.com/dp/B00Q76LKI2
Amazon UK: http://amzn.to/2p9hyut
Free to Read on Kindle Unlimited
One Night with the Tycoon: A Billionaire Romance by Roxy Sinclaire
Praise for One Night With The Tycoon:

"A hot and sexy tale where social class has no barriers. Well written storyline, great character development that you empathized with, smoldering scenes and one sexy romance made this a hot little read that I couldn't put down once I started!" – Amy A.
"I could not put this book down and did not want it to end." – Beth
"This book has it all, a snarky smart mouth reporter, a HOT alpha billionaire, intrigue, deception and a HEA. A wonderful read." – Christy W. 
What happens when you mix a billionaire tycoon, a journalist, and blackmail together…

Angela Reynolds works as a freelance reporter and photographer and lives pay to pay in a small, downtown, studio apartment in Manhattan. She doesn't know where her next meal is coming from and can only hope the phone rings and she has a job tomorrow.
All of this changes when she's hired by the New York Times to interview the thirty-year-old business tycoon, Clive Davis, and this billionaire takes a liking to her.
Angela isn't impressed by fast cars, grand gestures or the fact everyone avoids eye contact with Clive as if they'd insult a god by looking directly at him. Instead it's the man behind the mask that wins her over. But that causes a whole new set of problems that the two, who are from two different worlds, must face.
Will she be able to handle the pressure that comes from being someone of Clive's background? Will Clive be able to withstand the backlash that may come for being with someone of a lower economic class?
One night With The Tycoon is a billionaire romance novella. There is NO cheating, NO cliffhangers, and a happy ending!
Read for Free:
Amazon US: https://www.amazon.com/dp/B06XBGS2ST
Amazon UK: http://amzn.to/2ofXiu8
The Alien Mate's Abduction by Zara Zenia (Sci-Fi Romance)
"I want you to know that no matter what happens, I don't blame you and I'll love you until I die."

Lainey devotes her entire life to taking care of others. As a cancer researcher, compassion is a huge part of her job. She has to care about her test subjects if she's going to be able to put into the necessary energy needed to help save them.
It's the same with Markathus, who goes by Mark, her dark god with his traditional style and quiet manner.
But when it turns out that he's not the man he claims to be, and she ends up naked in a freezer on a cold gurney, she finds herself questioning her feelings for him. He says he'll help her, and that even though she's in a strange place with things that weren't supposed to exist, she'll be OK.
First, though, she needs to learn to trust him, and there's no way she can trust a man that isn't human. He lied to her, he did this to her and now he was asking her to believe in him.
Will Lainey find a way back to Earth? What will Markathus do to her?
The Alien Mate's Abduction is a standalone sci-fi alien romance novel. There is NO cheating, NO cliffhangers, and a happy ending!
Read for Free: 
Amazon US: https://www.amazon.com/dp/B06VVTQYPQ/
Amazon UK: http://amzn.to/2oHSHlr
Hot Flash by Nicole Casey (Gay Romance)
Give him your latest novel, Ariana says. It'll be the best way to thank him, she says.
Yeah. If only it were that easy.
After all, Dylan is a firefighter who runs into burning buildings to save lives. It's how I met him—and how, after a freak accident at my apartment complex, he saved my life.
What could he ever see in a guy like me, who's little more than a writer who sits in front of his computer all day?
I guess Ariana is right.
There's only one way to find out if he's interested.
Hot Flash is a sweet and steamy standalone Gay/MM romance with explicit scenes and a satisfying HEA ending!
Read for Free:
Amazon US: https://www.amazon.com/dp/B06X1FJ6MN
Amazon UK: http://amzn.to/2o4zFCC
The Blue House in Bishop by Sunanda J. Chatterjee (Romantic Suspense)

A broken soldier with a past, a doctor with a secret, an ex-cop with a mission, and a mysterious woman must fight a drug lord and the FBI to find justice.
After an accident, ex-Special Forces Capt. Duke Wilcox is forced to recover in the house of his old college roommate, Dr. Sunil Samant. Haunted by his failed mission and failed marriage, Duke has lost his trust in women and yearns for a chance to redeem himself.
Indian Police Inspector Alisha Raj has a passion for bringing criminals to justice. After leaving the police force with a broken heart, she agrees to an "arranged marriage" with Sunil. But it is an unusual proposal; Sunil asks Alisha to pretend to be his fiancée to please his dying mother.
Alisha comes to Bishop to leave her past behind, only to fall hopelessly in love with Duke. But she is engaged to Sunil, whose mother is expected to visit any day. The attraction seems mutual, but Duke's troubled past prevents him from opening his heart.
Everything changes when a mysterious woman shows up with a baby, seeking Sunil's help.
But is this woman who she claims to be? Why is the FBI after her? And how is she involved with a Colombian Drug lord?
A story of loyalty, camaraderie, and love, The Blue House in Bishop brings four strangers together in a fight for survival.
Read for Free:
Amazon US: https://www.amazon.com/dp/B01NAVK885
Amazon UK: http://amzn.to/2o4BDTj
Sealing My Fate by Heidi Lis (Romantic Suspense)

Sealing My Fate is the follow up to the Romantic Suspense Novel Defying Fate.
Reading Defying Fate first will give an in depth understanding of Sealing My Fate and is recommended to read first. 
Kara Santos fled Chicago in an attempt to escape danger. When she is introduced to a six-foot tower of muscle and tattoos, she quickly forgets her troubles. Until, evil returns with a vengeance.
Years of living in fear came to a tragic end one dark night at a farmhouse in the middle of the woods. Kara so desperate to end her torment and save her best friend from a monster, she did the unthinkable.
What she did not count on was the consequences her actions would ignite.
Liam Talbot's life was easy going until a sassy, long legged brunette came crashing into his life. Connections run deep, and Liam soon finds he is forced to make a hard decision. Give Kara up to the MC who wants retribution, or let the consequences fall on his shoulders. Faced with only one option, Liam made it his mission to keep Kara safe at all costs.
Hidden lies, family secrets and personal vendettas will expose that no one is safe.
Sealing My Fate is a Romantic Suspense Novel full of action and adventure. A story packed with many twists. If you love a good romance with mystery, thriller and suspense, this series is for you. 
Warning: Recommended for readers 18+ due to language, extremely hot and explicit sexual situations and graphic violence.
Read for Free
Amazon US: https://www.amazon.com/Sealing-My-Fate-Book-ebook/dp/B01HHCJLYY
Amazon UK: http://amzn.to/2p8tNrc
Your Gravity by LG Castillo (Romance)

From USA TODAY bestselling author L.G. Castillo comes a fun and sexy professor-student romance with a time travel twist.
STANDALONE NOVEL
Neglected by parents who care more about their music career and reputation, Nicole Ashford breaks free from their demands and heads to college in Texas. Ready for a fresh start in life, she runs into Professor Cooper, and her world tilts off its axis. There's something about the brooding professor that pulls her in like gravity.
A teacher-student romance is the last thing on Nicole's mind. She tries to keep Cooper out of her head, but his hypnotic blue eyes follow her every move, and she can't shake the feeling that she knows him. Cooper keeps his distance, until one night when he drives her home, and she's suddenly hurtled to a place she never thought possible–1984. 
Read for Free:
Amazon US: https://www.amazon.com/dp/B01G9I064G
Amazon UK: http://amzn.to/2og1EkX
That's it for this week. I've hope you find something great to read this weekend and as always if there's a specific genre you'd like to see featured, please let me know in the comments.
Until next time,
Keep Reading & Writing,
Amanda