Today's blog post is in response to a comment I received on another post on my blog called Seeing is Believing.  My lovely commenter, Shweeta, has requested information on switchwords for money and prosperity, so I figured I would do a post so that all my readers can benefit.
Switchwords for Money and Prosperity
Before I list some switchwords that you can use for money, prosperity, and abundance in your life, I have to say that belief and intention are paramount if you want them to work.  You must believe in the words and phrases you are using and you must set your intention before writing them.  The switchwords and energy codes that are listed below are ones that I personally use and have seen success with.
FIND-COUNT-DIVINE – For attracting Money Miracles
INTEND-NOW-PERFECT-RAINBOW-BE – For attracting good feelings, and an abundance of positive experiences
COUNT-NOW-DIVINE-NOW-NOW-NOW-SOMEHOW-100% – For attracting money quickly
SQUIRREL-BRING-GOLD-CLOUDS-WINFALL – attract money
FIND-COUNT-DIVINE-COUNT-GOLD-BRICKS-WITH-EASE – attract money
SATYA-RESTORE-COUNT-NOW – when you are owed money for work done
TOGETHER-WOLF-SUDDENLY-BRING-MAGIC – to attract any kind of magic with immediate effect
DIVINE-MAGIC-BEGIN-NOW + Your Intention – This is used to attract whatever you intend
EMBRACE-PLETHORA-MAGIC-MIRACLE-100%-NOW – embracing joyful abundance beyond expectation now.
SHREEM – attracting wealth
DIVINE-REACH-GIVE-COUNT-PERFECT-GO – financial help
CHARM-BRING-CREATE-COUNT-HALFWAY-71,042 – Manifest your heart's desires, deliver the goods, cause money to come to you, make it happen fast.
BRING-GOLD-CLOUDS-NOW – bring money asap
COUNT-COUNT-COUNT-520 – Financial freedom
TENDER-WINDFALL-RESTORE-COUNT-SOMEHOW – money and finances
ALLOW-FIND-BE-741-SOMEHOW-CONSIDER-COUNT-WITH-SPEED – attract money
TOGETHER-FIND-COUNT-DIVINE – to make money miraculously
TOGETHER-CLEAR-GIVE-CHANGE-COUNT-ON – when you need immediate money
You can choose one or a number of the above phrases to write each day.  They should be written out 28 times each day for 42 days and they should be written as capitals as shown.  It has been proven that writing them in capital letters makes them work quicker.
The money switchword that I am currently writing each day is for when you need to attract a certain amount of money by a certain date.  The phrase is:
DIVINE-REACH-(amount)-before-(date)-FULL-WITH-PERFECT-COUNT-SUDDENLY-SOMEHOW-NOW-DONE-100%.
You just fill in the amount you need and the date you need it by.  Remember to take note of any changes in your circumstances, even if they seem really small. When you being noticing your switchwords working, you magnify their energy.  For example, when I began using the phase above I received a new work client and within a week my earnings had increased on the month previous by almost 50%.  I also received unexpected money in the form of gifts and money that was owed to me.  I made a note of anything that happened in my switchwords notebook for that day and it really is lovely to look back and see the progress being made.
How Money and Abundance Switchwords Have Worked In My life
Another phrase I have used is:
TOGETHER-DIVINE-FIND-COUNT-JACKPOT-YES-BONUS-BE-71,427,321,893-WOLF-HELP
This was for attracting money, winning contests, and good luck.  It also contains a money code number.
Day 1 of writing this I received work from a client.  Normally it is 1 to 3 pages but on this particular day the request was for 17 pages.  On day 11 of writing this phrase I got €100 off the price of allergy tests for my children. It was totally unexpected and greatly appreciated. On day 16 I noticed a huge increase in my Amazon author payments for the month.  I hadn't done any promotions, it just happened. On day 18 my solicitor reduced my bill by €38. On day 23 I received an unexpected gift for my new home. On day 29 I received a huge new client project for a client I had worked with 2 year previous. On day 30 I was getting new blinds installed in my house and they included delivery and fitting free of charge.
These are just some of the results I have seen since using switchwords.  I can say that my monthly income has almost tripled and continues to rise each month.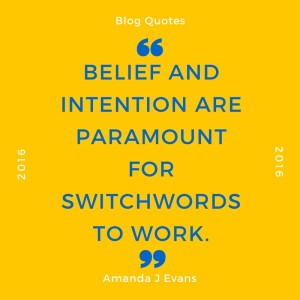 Abundance Codes and Energy Numbers
You may have noticed that some switch word phrases for money and abundance have numbers in them. These are called energy numbers or codes and they come from two different people: Lloyd Mear and Grigory Grabovoi.  Below are the ones you can use for money, abundance, and prosperity.  These can be written with switchword phrases, on their own, added to an energy circle, or written on your arm or hand.
519 7148 – Everything is Possible
719 481 71 – Materialize your plans and thoughts
894 719 78 48 – You can achieve everything which you put your intention on
520 – unexpected money
808 – Angelic number to take care of your finances
71,427,321,893 – Prospertity and Abundance
318 612 518 714 – Cash Flow Abundance
229,578,589 – Abundance financial
964986583 – Abundance knowledge
374685812 – Ability to earn money
656946868 – Clarity of self-direction
346325845 – Prosperity
87467894 – Confident of prosperity
493151 864 1491 – Grabovoi code for getting the job you want
I hope you find these abundance switchwords and energy codes helpful. Please be aware that I am by no means an expert on this subject and this is just some information that I have picked up through my use of switchwords. if you are looking for help or advice I highly recommend the Blueisis website and the public Switchwords group on Facebook.  There are experts there who can help.
*UPDATE JANUARY 2017* – I have had to disable comments on this post as I have been inundated with requests to help people use switchwords for all sort of things. I have to stress that I am not an expert. I have used switchwords and find them helpful when I need to focus on things. I cannot offer advice to people. I am a writer and I enjoy all things self-help, but I am not an expert in this area. Please visit the website Blueisis or the Facebook group if you need help.
Until next time,
Amanda