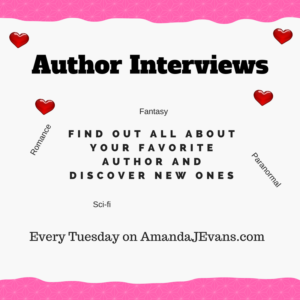 Today I am delighted to bring you an interview with author Abhishek Shukla. I love having different authors and genres discussed on my blog and today is no exception. Without further ado, I'll let Abhishek tell you a little bit about himself and his books.
Abhishek Shukla Author – Interview Questions
Tell us a little bit about yourself?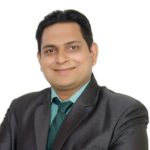 If I hadn't had mentors, I wouldn't be here today. I'm a product of great mentoring, great coaching.
I am a Speaker, Author, Political Consultant, Trainer, Counsellor, and Advisor. However, i considered all these designations just a tag what truly defines me is I am a learner who is blessed to have mentors who have always inspired me to learn and share the learning's to help people in need.
I always believe that learning is a never-ending process. Every day new things are learned through Seminars, Books, Experience, Friends, Internet, Media and many other means. But the question is how many of us; really put that learning into practice in order to check its worthiness. Many of us are either fully engaged with work or we are occupied with some personal stuff.
One more important reason is that we forget what we learned in just 2-3 days. Hence, when we actually want to implement the learning we don't know what to implement as we have already forgotten the material.
But, the fact is, we cannot compromise on learning. We have to take time somehow to work on the learning; otherwise, we are giving no value for the TIME we spent on learning new things.
"As rightly said, TIME is PRECIOUS, so also LEARNING"
To overcome this problem, I tried to give a new dimension to the training process. My training programs are designed giving importance to TIME and also to Individual's work & personal life. All the training programs I conduct are clubbed with Interesting Facts & Fun.
I have maintained my conviction that the mind, body, and spirit are integrated and uniquely important in every person's life.
I am also very active in providing outreach and educational resources for schools and colleges.
I have come to learn that healthy relationships are the key to a healthy, satisfied individual. My work centers on working with people to help them build healthy, supportive relationships in their lives.
What genres do you write?
Um, let's see, counting on fingers, eyes toes warily, Five. So far.
Obviously, some answers will be, "just one," and that's certainly understandable. I never really thought about genres when writing. As for me, it's proper to say my output is an eclectic mix. I get so much enjoyment from writing about many diverse subjects.  I love a good story and believe that a good story and great characters can exist in any genre. When it comes to writing I don't write for sake of it, I write about practical lessons of life I learn every day. Every person is a teacher and has a story it depends on us what we take out from that story. Every person has a huge volume of talent and experiences it's just we need to collect and present it to others.
Your latest book The Reflection Success or Stress "Choose Wisely" is a self-help book, what was the inspiration behind it and is there anything you would like readers to know?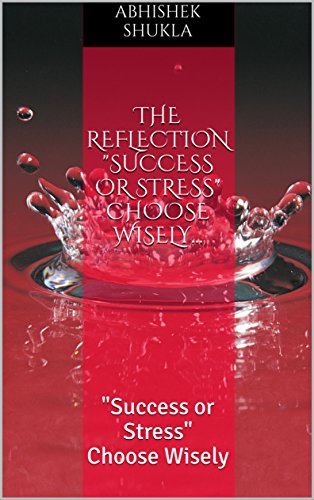 The Reflection Success or Stress "Choose wisely" is a Self-help book clubbed with stories and teaching I learned from my mentors. The important thing I learned and which helped me grow in my life is Mentoring. It's very important to have mentors in life that can nurture you, convert you into an awesome product from a raw material.
My book is dedicated to all my mentors who helped and taught me the real meaning of success in life. It's difficult for me to put into words the importance of their role in shaping up of my life therefore, a small effort to put together things I have learned. I dedicate this book to my mentors and professional gurus. I believe it will help you all in improving your life and learning the true meaning & difference between Success & Stress.
Book Blurb:
This book is a reflection of life which is packed with lessons learned by the author from his mentors and inspirations in his life. He dedicates it to all the readers and his mentors Anupam Kher, Dr.Kiran Bedi and more. Within its pages, you will learn to take charge of your life, how to guide your feelings and the way to follow your good and great dreams and importance of mentors in your life. This book will help you realize that "you have a book in you, don't you? I'll bet you do.
It's packed with wisdom and insights which I have learned from my mentors and helped me achieve my goals and I think that it would be beneficial in every aspect of your life. Joy is linked with happiness, but it is a deeper experience. Finding joy in life is the greatest gift you can bring to yourself. Joy is proved to help reduce stress, increase productivity and lengthen our lives. Learning to find joy in your life is not merely a healthy choice. It's also going to enhance your outlook and your mood. Every individual has the potential to become what he desired. Life has provided you and me with the freedom of choice; we can choose what we wish to be, and only you and I can know what that is.
So remember if you want happiness success joy and fulfill your dreams, you will only find all the answers within and not outside yourself.
The chapters are clubbed with a beautiful story which can help you inculcate the thought in the best possible way for rest of your life. Remember folk's life is all about storytelling and it depends on us how we shape the future of coming generations. Either we can show them the path towards Peaceful progress or we can force them also towards stressful success.
You will find significant breakthroughs to live a life of your choice.
Life is not to forget but to forgive, not to see but understand, not to hear but to listen, not to let go but HOLD ON!!! A serious disappointment might be a blessing in disguise, who knows. Always learn how to make the best of every situation.
Hope you attain Peaceful Progress.
Buy Now on Kindle and Paperback:
Amazon US
Amazon UK
Is this a series and if so how many books are planned for the series?
Well, my upcoming book will be in series format. I have dedicated this book to my mentors and professional gurus. I believe it will help you all in improving your life and learning the true meaning & difference between Success & Stress.
When is the next book due out?
My next book is "Feelings Undefined The charm of unsaid" it will be published in April 2017
Where can readers find out more about you?
Well, I am available on social media platforms and as I am a counselor I am 24/7 available on Whatsapp.
Social Media
Facebook: https://www.facebook.com/abhishekShukla808
Facebook Page: https://www.facebook.com/abhsiheks/
Linkedin: www.linkedin.com/in/abhishek808
Twitter: @verbalclues
Instagram : authorabhishek
Websites:
http://abhishekshukla.brandyourself.com/
http://about.me/abhishekshukla11
https://www.goodreads.com/abhishek808
Is there a question I haven't asked that you would love to answer?
The only thing I would like to share with the readers is that motive behind publishing this book commercially is to generate funds for my NGO students to help them in their entrepreneurship journey to help them become independent.
Thanks, Amanda J Evans for this great opportunity. I would like to say you have helped and touched many lives and really love reading your blog and books. God bless
Abhishek Shukla
I hope you've enjoyed today's author interview. Next week I will have another totally different author and I can't wait to share their interview with you.
Until next time,
Keep writing,
Amanda