Last week I celebrated my 40th birthday and with that came an interview with journalist Rose Barrett O'Donoghue. Rose is from the small village of Ballymore Eustace where I grew up and I was delighted when she called to interview me about my upcoming novel Save Her Soul and the success of Finding Forever. You can read the interview here: https://www.kildarenow.com/news/kildare-authors-second-novel-save-soul-launch-next-week/176076
I think it turned out quite well and I will also have a piece in the KildarePost newspaper and the Ballymore Bugle in August. I'm looking forward to getting a copy of both of these so I can add them to my scrapbook.
Final Chance to Read Finding Forever Free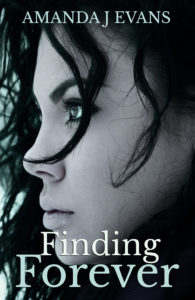 Finding Forever comes out of KindleUnlimited tomorrow so if you have a subscription and you haven't read it yet, this is your last chance to read it free. I am taking the book wide and distributing it to all retail outlets including iBooks, Google Books, Kobo, and Barnes & Noble. I will post links as soon as I have them. For now here are the Amazon links.
Amazon US: https://www.amazon.com/dp/B01MY9IPZG
Amazon UK: https://www.amazon.co.uk/dp/B01MY9IPZG
Amazon CA: https://www.amazon.ca/dp/B01MY9IPZG
Amazon AU: https://www.amazon.com.au/dp/B01MY9IPZG

Short and sweet today because I'm busy finishing off all my end of month work and trying to find time to type up my newest manuscript. This is a for a secret project that I am working on in collaboration with a number of bestselling authors. The only details I can reveal is that this will be an anthology featuring twenty authors and the theme is Myths and Legends. As soon as I can reveal more information, I'll add a blog post.
Until next time,
Keep writing
Amanda