Nightmare Realities my new children's book of spooky short stories has been published by Handersen Publishing. This book is available in ebook and paperback from the Publisher's website and Amazon. It is a collection of short spooky stories for children aged between 9 and 16 and all the illustrations were completed by my daughter Emma.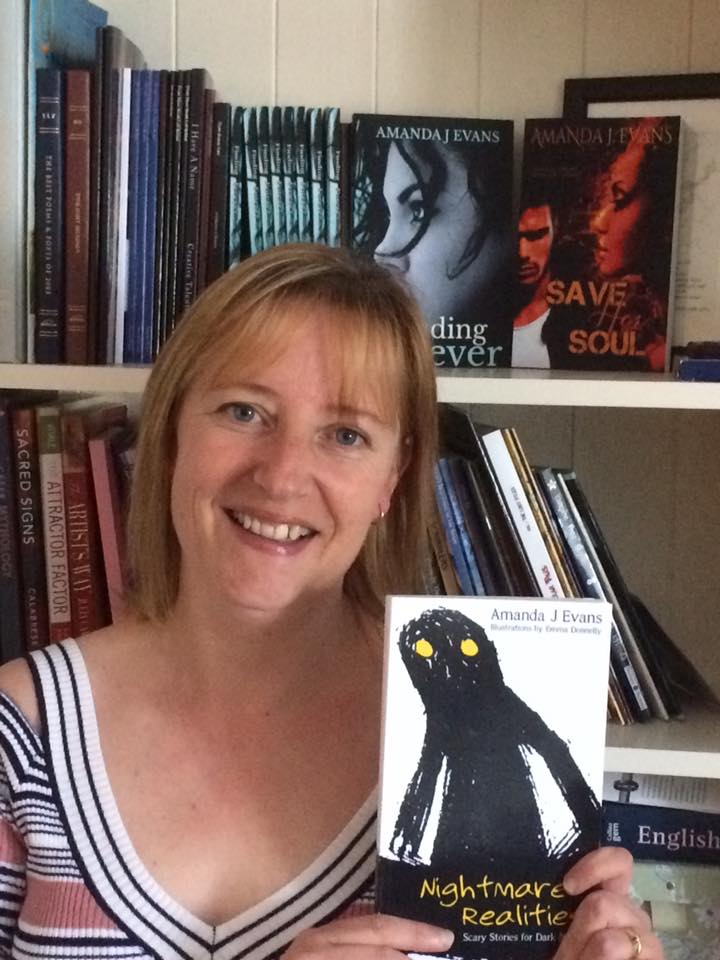 Nightmare Realities by Amanda J Evans
This is my first traditionally published book and it's been an amazing journey from start to finish. Writing the stories for so much fun and to be able to involve my daughter in the process was something I will always treasure. The interior design is stunning and we all love the cover which is one of my daughter's drawings.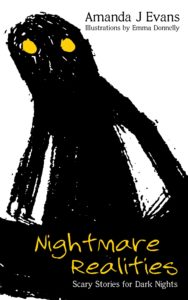 There will be lots of giveaways and promotions running over the month so be sure to keep an eye out for these.
Here's the blurb and buy now links. This book is available to read for free on KindleUnlimited too.
Are you brave enough to ride the ghost train?
Will you look into the enchanted mirror?
Can you spend an hour in a haunted cemetery?
This collection of scary stories is perfect for sharing on dark nights.
Are you brave enough to read more than one?
Buy now in ebook or paperback at Amazon
Until next time,
Keep reading and writing,
Amanda