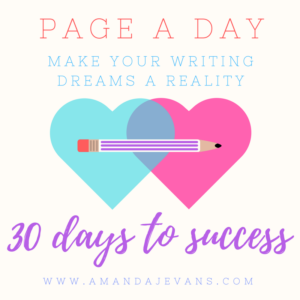 It's been a busy writing year for me and today I wanted to talk about the Page A Day Writing Challenge and how it helped me to write the novel I'd always dreamed of.
Jumping Back in Time
I need to jump back in time to begin this story and I'm jumping all the way back to the 1980's when as a young child, I discovered my love of writing. I wrote all the time, story after story, after story. It was all I wanted to do and I dreamed that one day I would become a bestselling author. I haven't got that far yet, but I believe it will come when the time is right.
Life as a child is so simple and the dreams we have seem very real. My dream of writing was something that kept me going through the ups and downs of life. It helped me deal with the after effects of suicide and teenage heartbreak. Words were my survival tool and a way to express what otherwise remained hidden.
Life takes us on a twisting path and as the years went by my writing dreams were pushed aside for a career and a family. It was something that always niggled at the back of my mind, a kind of despair that reached out and grabbed me every so often. It felt like a part of me was missing and when I would put pen to paper the relief that flooded my body was overwhelming. Writing was a part of me and ignoring it, pushing it aside, only made the need to create even stronger. I dabbled and wrote thoughts and feelings, crafted poetry that remained unread, and penned stories that were for my eyes only.
I always said I'd write in my spare time, but for any would-be writer reading this, I'm sure you'll agree that having a job and children to raise means you never have that spare time.
2016 – My Writing Journey Begins
Like most writers out there, I have a day job, a means of paying the bills. I also have children and spare time became a foreign concept. In 2016 things changed. My children, now more self-sufficient, didn't need me as much. I also joined a writers' group. This was the turning point for me and the push I needed to bring my dreams into reality. The writers' group gave me a dedicated time for my writing and the motivation to create something new each week to read. I'll admit, nine times out of ten, my piece of writing was crafted on the day of our meeting, but I still had something. I still carved out the time to put pen to paper. I began to remember the joy that came with writing and I also began to question why I'd left it so long.
I loved picking up my pen and writing something new. I loved seeing the words appear on the page and the change in my mood was phenomenal. I felt a deep peace settle over me whenever I wrote and I didn't want to lose it.
In June 2016, I began reading The Artists Way by Julia Cameron. This was another turning point. I began doing the morning pages. I had thirty minutes every morning in between both my children going to school and I had always used this time for writing affirmations and switchwords. It was my morning ritual and it never changed. I always made time for it. I swapped my switchwords for morning pages and was amazed by the results. Ideas flowed and I found answers appearing to questions I hadn't even realised I was asking myself subconsciously.
In July, I saw a post on Facebook for the Page A Day Writing Challenge. I mentioned it at writers' group and said I'd love to give it a try. The idea was to commit to writing a page a day for the month. One of the ladies in our group decided that she was going to commit to writing 1,000 words a day for the 30 days. She succeeded and produced some great work. I didn't commit to 1,000 words. I knew it would be too much. Instead, I committed to writing a page in my notebook every day for the 30 days. I added the Page A Day into my morning ritual and I haven't stopped since.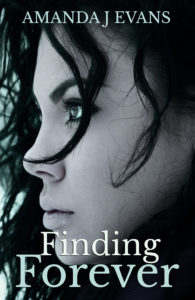 For my 30 day challenge, I decided to work on pieces in my "To Be Finished" folder, the goal to finish a number of short stories in the month. I chose a piece that was about a girl waking up on an island in her wedding dress. I picked up my pen and started writing. Every morning I wrote for the amount of time I had. Some days I wrote three pages, some days it was 2, and on weekends it could be 8 or 9. I loved it. I completed my 30 days and kept going. My short story had morphed into something much bigger and on the 18th of September 2016, I completed my first novella, Finding Forever. On the 19th of September, I picked up my pen once more and started writing something new. I didn't plan, I didn't do anything, bar let the words flow. In February 2017, I completed my first full-length novel, Save Her Soul, which I am currently typing and hope to have ready for publication in the summer. Watching the word count increase as I type the words from my notebooks has been amazing and once I hit 50,000, I knew I had a full length novel. I'm currently typing Chapter 22 or 28 and I can't wait to send it to my beta readers. I'm living my dream of writing and publishing and I haven't had to give up anything. I still have my day job, I'm still a mom and there for my children whenever they need me. I've just put focus on what's important and for me that is writing.
Am I still doing my Page A Day Writing Challenge?
Yes, and I don't think I'll ever stop. I've finally placed priority on my writing and it has worked. In February, I signed a book deal with Handersen Publishing to create a book of spooky stories for Children. This is what I've been using my Page A Day time for and I've also started writing Finding Freedom, the second book in my Finding Trilogy.
None of this would have happened if I hadn't committed to the Page A Day Writing Challenge back in July 2016 and now I challenge you, my readers to commit to a Page A Day for 30 days and see what happens.
We all have commitments, jobs, children to raise, and more, but one page a day is doable and the results at the end of those 30 days will prove to you that you can write the novel, or the short story, or the book of poetry, you've been dreaming of. It can prove to you that there is always time to write a page. A few words here and there throughout the day. What's a page?
Can you do it?
Will you accept that challenge?
I hope you do and I hope my story is just the encouragement and motivation you need to get started. Dreams exist for a reason, and if you don't try to follow them, you'll wonder forever, what could have been.
Until next time,
Keep Writing,
Amanda