Just a quick update on the blog today to share some news and let you know what is going on in my writing world.
Last week I started a new feature on the blog called "Freebie Friday". This is where I will be posting a selection of free books for my readers. These books will either be free or free to read on Kindle Unlimited. I'm hoping it will be a great success. I also want to point out that the free books will not be Instafreebie links where you have to sign up to a newsletter to download the book. These are books that you just click on and read.
Two Year Publishing Deal with Handersen Publishing
This is something I have been dying to share with you all. I have been offered a two-year publishing deal with Handersen Publishing. I'm super excited about this one because I get to involve my daughter Emma too. I have been asked to write a collection of spooky short stories for children and my daughter is going to do all the illustrations and design the cover.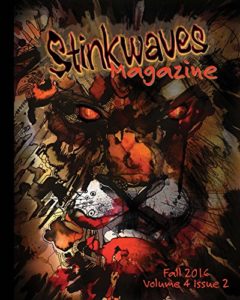 I am delighted to be working with Nicki and Tevin again. I had a spooky kids piece published in their Stinkwaves magazine last year and Emma also had some illustrations printed throughout the magazine. I have a new poem coming in this year's Fall edition too which I am really excited about and Emma has once again created a stunning sketch to go with it.
The book I've been contracted to write will be a collection of short spooky stories for children aged between 8 and 14. Hopefully it will be hitting the shops and various retailer websites in October, but I will keep everyone updated as we progress.
Stinkwaves Fall 2016: is available in ebook and paperback from Amazon.
US Link
UK Link
Save Her Soul – My New Paranormal Romance Novel
I am nearing the end of my next novel titled "Save Her Soul", and I can't wait to share this with you guys. The cover is stunning and I will be doing a cover reveal in my March newsletter so make sure you've signed up.
This is a paranormal romance and I am just building up for the climax at the moment. I'm anticipating having the writing complete by the end of February and then it will be time to type everything up, format, edit, the usual bits that come after the writing. I will be looking for beta readers again and I will have a sign-up form available in my newsletter and I will be sharing it on my Facebook page, so keep an eye out for that.
Here's the blurb that has been placed on the back of my book cover. Have a read and be sure to let me know what you think in the comments.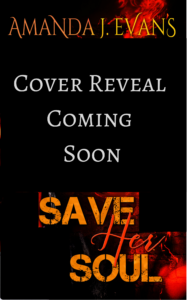 Almost a year after the brutal murder of her sister, Kate's world is anything but ordinary. Consumed by the rage in her soul there's nothing she won't do to get her revenge.
Drake's no ordinary guy. Dead for nearly 500 years, he's been tasked with saving Kate's soul but he has a mission of his own: to ensure she gets what she wants so that he can take her soul to hell. He'll stop at nothing to see her succeed, but their fates are tied and love may stand in his way.
As secrets are revealed, can one cursed soul end it all? Is love strong enough to overcome evil and break the curse that binds them both?
Find out in this new paranormal romance by Amanda J Evans.
That's it for today. Remember I'm on Facebook and probably most active there if you want to connect, ask questions, or just follow me to see what I'm up too. I'm also on Instagram but I'm really just learning how things work over there. My Instagram users name is ajevanswriter.
Please note, this post contains some affiliate links.
Until next time,
Keep Writing
Amanda