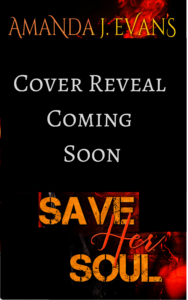 Yesterday I wrote those words that every writer loves – The End. Yes, that's right, the writing for Save Her Soul has been completed and four notebooks later the story has been told. My next task is to type up my manuscript before the editing process starts. I've really enjoyed writing this story and for those that don't know, it's a paranormal romance. The cover has been designed and I love it. I will be offering all my newsletter subscribers a sneak peak at the cover in my March newsletter so if you haven't subscribed yet, be sure to do it now.
So what's Save Her Soul about?
Here's the blurb from the back of my book cover. I'd love to hear your thoughts.
Almost a year after the brutal murder of her sister, Kate's world is anything but ordinary. Consumed by the rage in her soul there's nothing she won't do to get her revenge.
Drake's no ordinary guy. Dead for nearly 500 years, he's been tasked with saving Kate's soul but he has a mission of his own: to ensure she gets what she wants so that he can take her soul to hell. He'll stop at nothing to see her succeed, but their fates are tied and love may stand in his way.
As secrets are revealed, can one cursed soul end it all? Is love strong enough to overcome evil and break the curse that binds them both?
Find out in this new paranormal romance by Amanda J Evans.
I'm looking forward to sharing more about this new novel as I progress through the editing stages and I will of course, be putting out a call for beta readers so make sure you follow me on social media if you would like to take part.
It's been a very busy month and a very successful one too.
Until next time,
Keep writing,
Amanda