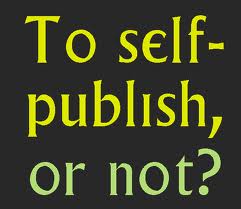 I am very aware that today's post might have a lot of mixed reactions and that's okay. Today I want to talk about self-publishing and give my views on whether I think it is a cop out or not. Please remember that these are my views only and no matter whether you choose to look for a publishing contract with one of the big six or go it on your own and self-publish, it really doesn't matter. The end result is that you have a completed book that is now available for public consumption.
Self-Publishing – A Confident Choice or A Last Resort
I know that there are many people who see self-publishing as a last resort. They query publisher after publisher only to receive rejection letter after rejection letter. When their confidence is on the floor they look at self-publishing. They just can't bear to receive one more rejection. They feel that their hard work has been a waste of time and that their writing is no good. They don't want to be a failure and so they just throw their book up on Kindle or iBooks and hope for the best. This is so wrong on so many levels. Just because one publisher doesn't feel your work is for them doesn't mean that another isn't going to find it riveting. How many times have you read about famous authors saying that they received 100 rejection letters before one publisher took a chance on them? If I recall correctly, J K Rowling's Harry Potter novel was rejected, and we all know how that turned out. If you want a publisher and you believe in your work just keep sending out your query letters. Don't self-publish because you think you are a failure. If you think that way that is what you will manifest.
Publishers hold the power to knock our confidence only if we let them. If you don't give them that power, they won't be able to destroy you.
Over the years self-publishing has taken so many knocks. People believed that self-publishing was only for failures, those who had been rejected by publishers. At times it can be, but more often than not, it is a choice that writers choose to make. Some writers like to be in control and self-publishing gives them that control.
There have been cases where writers have been rejected over and over again by publishers only to self-publish and become massive successes. Their self-publishing success has then led to lots of publishers chasing after them to sign book deals. Yes even the ones that rejected them in the first place. Ironic isn't it.
I remember when I was working on my first book, From Those Death Left Behind. This was a very personal book discussing the after effects of suicide on my family. The book was a personal project and something I was very passionate about. I wanted to show others that there was light at the end of the tunnel and maybe even help others by sharing my story. I chose to self-publish. My reasons were very simple. I couldn't bear to have someone who didn't know me or understand suicide, reject what I had written. I didn't want an editor to come along and change what I had written either. Every word was sacred and personal. I was so proud of my accomplishment. I was so proud of my family members who had taken the time to write their feelings and share them in my book. I didn't want some stranger telling me that my book was no good. I choose to self-publish because I believed in me and what I had to say. I also chose to self-publish so that I could hold a physical copy of my book in my hands and pass out copies to all my family members. It was a book of healing for us, but it was also my way of giving something back too. I didn't write it for money, I wrote it to share.
I released the first edition of this book back in 2008 with a revised edition in 2012. It is available on Amazon in both paperback and eBook and has received some wonderful reviews. It has even been used in a classroom setting in a school in the UK. I remember receiving an email from a lady telling me that she was a distant relative of mine and that she had purchased the book and had used it in her classroom to help her students realise the impact that suicide can have. This is an amazing accomplishment and knowing that I have helped just one person is enough for me. I don't regret choosing to self-publish. For me it wasn't a cop out; it was a personal choice.
Self-Publishing Means More Control and More Money
I have seen so many negative comments about self-published or indie authors over the years but this is now starting to change. Over the past year we have seen a rise in the number of indie author hitting the New York Times best sellers list. We have seen self-published authors being signed up by top publishers and we have also seen many published authors deciding to forego the traditional route and self-publish themselves. The publishing houses no longer hold all the power and the introduction of eBooks and the rise of digital media and sharing has made all this possible.
One of the things you can't argue about when it comes to self-publishing is that you are in full control. You get to decide on your book cover, the editing changes that will be made, the price you sell your book at, and so on. This can be a very expensive process and one that you don't have to worry about if you have a traditional publisher. They bare all the costs. A good editor will cost as will an original cover designer. You can do it all for nothing by using the book cover designer that comes with Kindle or you can pay someone $5 on sites like Fivver but you won't get the quality you desire or the quality that you should strive for. If you value your product you will be willing to spend your money to make sure that it is perfect and a good editor can mean that difference between five star reviews and one star.
I have lost count of the amount of one star reviews I have seen on Amazon that relate to spelling and grammar mistakes. Reviews that state the reader just couldn't get past the errors and therefore didn't finish the book. That is the last thing you want to happen; you've put your heart and soul into writing your book only to have it thrashed by the public because you didn't proofread and have it edited. Reviewers can be so harsh and there are those out there that love nothing more than to trash indie authors. You need to pay attention to spelling errors and if some are spotted get them corrected immediately.
It is things like poor proofing and poor editing that has given self-publishers such a bad name. People assume that because something is self-published it is going to be rubbish. This is not the case. I have read so many self-published authors that I have loved and would never have discovered otherwise. One of my favourite discoveries over the past couple of years has been Stephanie Hudson. She is writing a series called the Afterlife Saga and it is absolutely amazing. To top this off, Stephanie has overcome her dyslexia to complete her books and her fan base is huge. If you haven't read these books I highly recommend them. Five books have been published so far with a further five to go. These books are not just a couple of hundred pages either, they are well over 400 pages all of them and once you start you can't put them down. Stephanie's story has also been featured on Amazon so be sure to read it and check out her amazing books.
Stephanie Hudson Afterlife Saga – Amazon Feature Story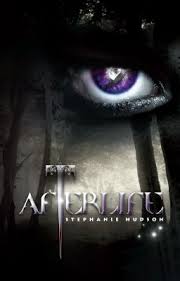 One thing that I do love about self-publishing besides the control is that you receive much better royalties. With Kindle you get between 35 and 70% royalties depending on the price of your book. You can also make your books available for free if you enrol them in Kindle Unlimited. All of my books are available free to Kindle Unlimited members which I think is an amazing way to discover new people to read.
Publishers aren't handing out big advances anymore. In fact, if you are an unknown you probably won't get an advance at all. With your publishing contract you only get around 10% royalties on your paperback with a little more available on eBooks depending on your contract. Years ago publishers did all the marketing but that is no longer the case. You have to actively market and promote your book and create an author platform. You have to organise your own book signings etc. The only real advantage to having a publisher is getting your books in the stores and having a professional book cover designer and editor that you don't have to pay for.
Things are changing and what I am finding is that a lot of writers are choosing to self-publish first and allow the publishers to come looking for them. It is a known fact that publishers are watching the New York Times Best-sellers list and I have seen numerous authors that I interact with on Facebook signing book contacts after making it big as an indie author first.
It really looks like self-publishing isn't a cop out after all but a way to get the publishers to notice you. If you believe in your work and you write a good story, your readers will let you know and they will also let everyone else know too.
If you are in the middle of writing a book and you are unsure of the route you plan on taking when it is finished I recommend that you do your research and choose the option that is going to work best for you. Be prepared to spend time and money no matter what option you go for but especially if you choose to self-publish. One of the best pieces of advice that I can give you is to hire an editor and get others to read through your work before you hit publish. We don't always spot our own mistakes and when it is a story that we have fallen in love with, we can often skip over the mistakes without even realising it.
Self-publishing tip: hire an editor and get others to read your work before you hit publish #selfpublishing – tweet this
I will leave you to enjoy your weekend and hopefully you will check out the amazing Stephanie Hudson and her Afterlife Saga books. Afterlife (Afterlife Saga Book 1)
is free with Kindle Unlimited. I promise you won't regret it especially if you are into big hunky demons and angels.
Until next time,
Amanda