I'm delighted to announce that Save Her Soul took second place and won the Silver Award in the Virtual Fantasy Con 2017 Awards for Best Paranormal Book.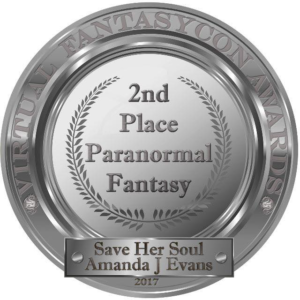 Save Her Soul – Paranormal Romance Standalone
Save Her Soul is my second novel and it was released on the 1st of August 2017. It was hard to place this book in a specific genre as it doesn't fit the normal profile for paranormal. There are no vampires, or shifters and the book takes place in the normal everyday world. I had contemplated listing it as Urban Fantasy but that didn't really fit either.
After a lot of researching and reading, I decided that paranormal romance was the best genre to list this book and its seem my readers agree, although many have reviewed it as a dark paranormal. This led to more researching and reading on my part as I had assumed a dark book genre meant that it contained abuse or kidnapping. To my surprise, dark in the paranormal romance genre refers to the emotions and mood of the book, and as my main character Kate is grieving and dealing with the murder of her sister, the reader reviews were spot on.
I am working on doing some character profiles to add to the Save Her Soul book page along with excerpts so keep an eye out for this. If you haven't read the book, the book description and links are below.
Save Her Soul – Free on KindleUnlimited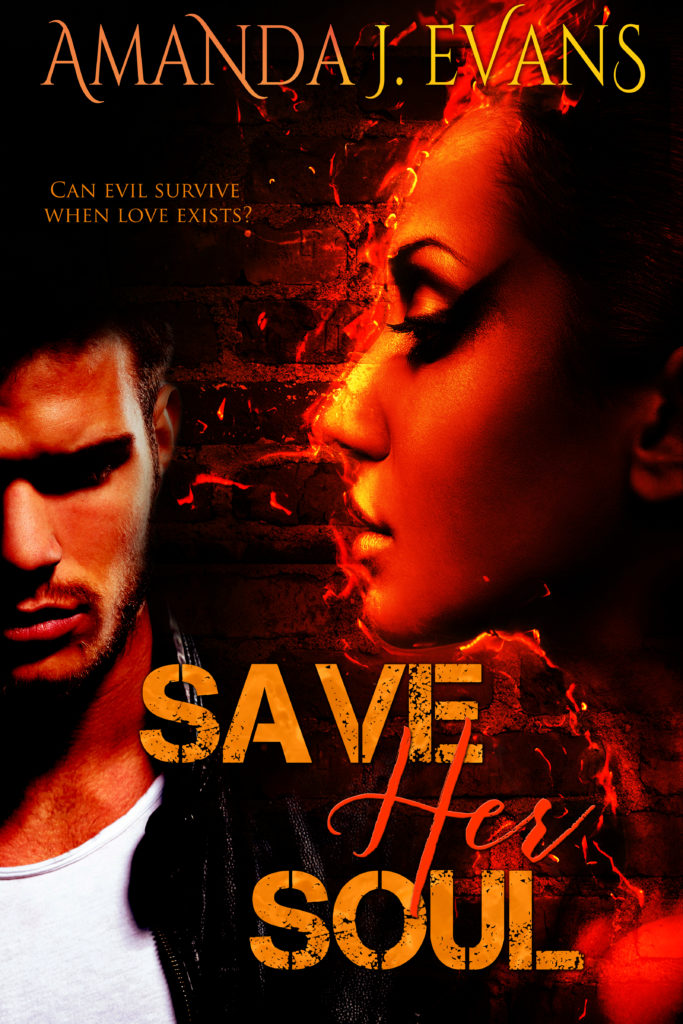 Can Love Survive When Evil Exists?
Kate has been planning her revenge for a year. She's gathered evidence. She's learned to fight. Her sister's murder will not go unpunished. Revenge is her reason for living and all she thinks about is watching Merlin's face as the last breath leaves his body.
Drake has been tracking Isteria's soul for 500 years. Cursed with evil that could destroy the world, her soul now lies in the body of a human called Kate. Can Drake stop Kate from releasing the evil that sleeps inside her or is the world doomed?
Their fates are tied in more ways than they realize and as secrets are revealed, Drake is put to the ultimate test. Can he find the strength needed to break the curse? Will Kate finally get her revenge?
Find out in this new paranormal romance from Amanda J Evans
Praise for Save Her Soul
Dark Paranormal that gets it right.
A story that will keep you turning the pages
Mystery, romance, and action all in one fantastic story
Dark paranormal, love is endless
Love, revenge, death, rebirth, curses, star-crossed lovers – the storyline of Save Her Soul is original with its unexpected twists and turns.
Buy now on Kindle or Paperback through Amazon: 
Until next time,
Keep reading and writing,
Amanda