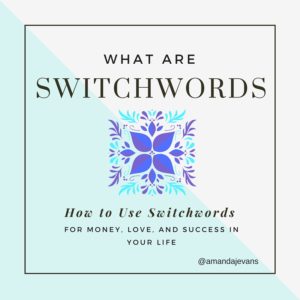 When I was looking through my website statistic I noticed that the majority of my traffic comes from searches related to switchwords. The most common searches are, what are switchwords, how can I use switchwords, switchwords for money. I didn't know this but now that I do, I thought it was important to create a beginners guide as such explaining what switchwords are and how you can use them.
Switchwords are words and phrases that everyone can use to directly communicate with the subconscious mind to bring into their lives what they wish to have.  Switchwords can be written, spoken, chanted, used to charge water, placed in energy circles, and used as part of a meditation practice.  The more the switchword or phrase is repeated, the more it will affect your energy. It will seep into your subconscious and you will see the results appearing in your everyday life.
The History of Switchwords
Switchwords were discovered by James Mangan in the 1960's as a way to create the perfect life.  In his book "The Secret of Perfect Living", he created a psychological system in which readers were encouraged to engage their subconscious minds by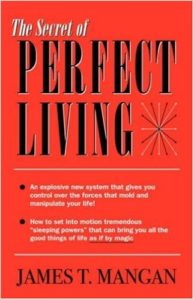 focusing their attention on mantra-like one-word affirmations called Switchwords.  The work has been carried on to this day by others and there are now hundreds of different switchwords and phrase that you can use to help manifest your ideal life.
Switchwords rely on our beliefs and there are thousands of success stories across the internet.  I have my own personal success stories too. Now before saying too much more, it is important to point out that if you don't believe in switchwords they probably won't work.  Using them is similar to using the Law of Attraction, so you have to believe it to see it.  The Law of Attraction states that your thoughts create your reality and in order for anything to manifest you have to think about it first.
Switchwords can help you to focus on what it is that you want and they can help you to directly communicate your desire to your subconscious mind.
If you would like more information on the creation of switchwords and their purpose, "The Secret of Perfect Living" by James Mangan is available on Amazon and there is an amazing switchwords community run by Kat Miller called Blueiris.  There is also a public Facebook group called "Switchwords" which is very active and very helpful.
How To Use Switchwords
There are a number of ways that you can use switchwords and I have listed them below with instructions.
Writing The Phrase on Paper: This is the method I use. You choose the switchword phrase that you want to work with and you write it out 28 times every day for a minimum of 42 days. While you are writing it you focus on your intention. It is sort of like meditating on the phrase. The repetition of the phrase helps you to focus and it allows you to communicate the information to your subconscious mind.
Chanting: This is where you repeat the phrase or switchword out loud or in your mind. Again you should do it for at least 28 times but many prefer to do it 108 times. You can repeat it whenever you think of it.
Writing The Phrase on Your Skin: This is another method you can use where you write the phrase on your left hand or arm. You leave it there and just re-write it as it is washed away.
Energy Circles: The switchword phrase can be added to an energy circle and placed face up on a wall or a flat surface. The energy is then projected out into the room.
An important thing to remember when using switchwords is to pay attention and acknowledge the results. If you are using a phrase for money, be sure to record every little thing. If someone buys you a cup of coffee, that is money, if you find money on the pavement, that's a success. Every little thing should be acknowledged and shown gratitude. The more you show gratitude for your results the more you will have.
To learn more about switchwords and specific phrases that you can use be sure to check out my other posts on this topic:
Be sure to read through the comments on these posts as you will find a lot more information in the comments too. Please be aware that I am by no means an expert and if you would like help or advice on the topic I highly recommend the Blueiris website and the Switchwords group on Facebook.
Until next time,
Amanda