This is another beautiful channeled message that I am so grateful to be able to share with everyone. This message was channeled on the 20th of April by Amanda J Evans and may be republished as long as it remains intact and includes a link back to this website.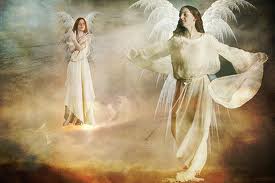 Life's Challenges and Problems – Channeled By Amanda J Evans
No destiny or life is set in stone.  You have a path you agreed to take but because of free will you can make your own choices.  Lessons will be delivered but you may choose to ignore them or refuse to accept them at one time or another during this life.  These lessons and challenges may keep repeating giving you the opportunity to learn from them but again my friends you have free will and you may choose to ignore them.
All the challenges you face during your lifetime are in fact lessons that you chose to learn.  These are the conditions that you accepted before you incarnated on this earth so that you could advance your soul.
When you face a challenge or problem take the time to stop and ask yourself what lesson it is teaching you.  What can you learn from this situation?  Do not ask why this is happening but what you can do.
Remember dear children you all came here with a purpose to help and to experience love and all the other emotions on a human level. Experience life and do not run away from it.  Accept the lessons when they appear on your path.  Learn from them and your life will be full of joy.  If you run from the challenges of life they will follow you and show up in other ways time and time again. Take the opportunity dear children to stop and really look at what you call problems.  Ask us for guidance and we will show you that these are not problems but opportunities to grow.  Accept this now and your life will transform.
We are the guardians of the light your helpers during these challenging times.
Copyright © Amanda J Evans, 2011, http://www.amandajevans.com