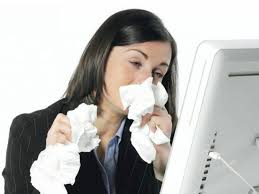 Yesterday morning I pulled a muscle in my neck and let me tell you, the pain is excruciating. It's a constant pain and you wouldn't believe how much you actually move your head during the course of the day. I was so grateful that yesterday was a bank holiday and that my husband was at home to help. There was no school and no work to be done. I did however do some research into neck muscle stains and how to relieve the pain. It turns out there are five different acupressure points that you can stimulate to relieve the pain, and again I was so grateful that it was a bank holiday and Joe was at home to help me with this. I spent the day doing neck stretches and resting.
Today is a different story and the pain in my neck is still here. I have taken pain killers and applied anti-inflammatory gel to help with the healing. The kids are in school and driving is a little painful. You have to move your head to check for traffic, etc so yes there was a lot of hissing noise coming from me this morning as I dropped the kids to school.
According to my research, it can take up to two weeks for the pain from a pulled muscle in your neck to resolve and it really did make me realise how lucky I am to be working for myself. I don't think I would have been able to handle a day job today, not with the pain I am in. I just couldn't imagine having to drive for more than a few minutes and one look at the greyness of my face and you would know that I am in pain. A forgetful move of my head and I am squinting through the sharp pain that radiates up my neck and into the back of my head. It is an injury that I wouldn't wish on anyone. How did I do it? I was turning over for my second sleep yesterday morning and I must have moved funny because all of a sudden I felt a sharp pain radiating up from my shoulder and into my head and neck. I didn't get back to sleep and I didn't sleep very well last night either because I was conscious of the pain every time I went to move. This means that I am tired and cranky today and my brain is not running on full power.
The good news however, is that I don't have to do any client work today. I have moved everything to tomorrow so I can spend today researching and taking things easy. I wouldn't be able to do this if I had to go out to work. It funny how we take things for granted until something like this happens to remind us just how lucky we really are. I do know how lucky I am to be able to stay at home and be here for my children. I never forget this but today I realised just how lucky I am to be my own boss. If I am sick, or feeling unwell, I can take the time I need to recover.
There is a downside to being sick and working for yourself too and that is sick pay. I don't get sick pay but I do factor sickness into my earnings so that when I accept a new client or ghostwriting job. It is important when you work for yourself to factor these things in. I may only have to take a day or two off with my neck injury, but what if it were a serious injury where I had to have a couple of week off? This is something that you should factor in when you are doing monthly budgets and always make sure that you have a couple of additional weeks' salary in your savings should you ever need it.
Until next time,
Amanda