Amanda J Evans – Author, Freelance Writer, Poet, and Ghostwriter
I'm so glad you found my website. Let me tell you a little bit about what you can find here. First and foremost, I am a writer. I have been writing website content since early 2004 and I love it.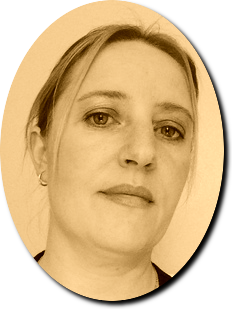 I love that I get to work with such a diverse mix of people. I have written content on everything imaginable, some good, some extremely boring, and some pieces that I really enjoyed. I also love ghostwriting and have been involved in the creation of some amazing books over the years. If you have a story to tell why not get in touch to see if we can work together. My website is my home on the internet where you will find a range of topics that I am passionate about.  There are posts on writing, working from home, self help information, book reviews, author interviews and more.  The best way to find your way around is to choose the category that you are looking for. Over the past couple of years I have been placing a lot of focus on my own personal writing. I have published a number of books and have turned my attention of late back to my first love, poetry. I am actively writing and submitting my work again and it feels great. My client list is full at present and this doesn't look likely to change in the near future but if you do have a project that you think I might be interested in, please get in touch using the form on my contact page.  
Freelance Writing
As a freelance writer I specialise in writing SEO website content. My specialist subject is online gambling and this is an area that I have worked in for the past 6 years. I create content for a large Canadian online gambling company and my job is to create casino reviews, slots game reviews, keep abreast of changes in Canadian gambling laws, and more. I also have to keep up to date with the latest Search Engine Optimization techniques and keep an eye on what new Google algorithms are being used.
Ghostwriting
As a ghostwriter I work in the self help niche. I have been fortunate to work on the creation of some very powerful books over the past 10 years. Unfortunately due to signed NDA's I cannot reveal the titles of any of the books I have worked on. I can say that they have been based on holistic therapies, improving your life, and helping people to create the lives that they want to live. I am always open to discussing ghostwriting projects so feel free to get in touch is you have a story that you would like help to tell.
My Books
My books are all available in paperback and e-book format from Amazon. They are also enrolled in the Kindle Unlimited program so you can read them for free if you are a member. I am working on a number of projects at the moment. One is a YA fantasy novel and I am really enjoyed getting to know the characters in this book. I am also working on a book of poetry, and a non-fiction book on Switchwords. I have no release dates for any of these titles yet but I will be sure to keep updates posted on my blog once I have more information to share. Be sure to check out my
Amazon Author page
and follow me so you receive all my updates.