Amanda J Evans – Paranormal & Fantasy Romance Author
I'm so glad you found my website. Let me tell you a little bit about what you can find here. First and foremost, I am a writer. I have been writing for as long as I can remember and it is what I am most passionate about. I love telling stories and watching the words flow out onto paper. My website is my home on the internet where you will find a range of topics that I am passionate about.  There are posts on writing, working from home, self-help information, book reviews, author interviews and more.  The best way to find your way around is to choose the category that you are looking for.  I have published a number of non-fiction books over the years, but in 2016 I decided that is was time to turn my attention to fiction and it has proven to be a wonderful journey. Finding Forever, a romantic suspense novella has been completed and was published on the 31st January 2017. Save Her Soul – a paranormal romance standalone novel was published on the 1st August 2017. Both books have won awards.
Finding Forever won the Best Thriller Award in the 2017 Summer Indie Book Awards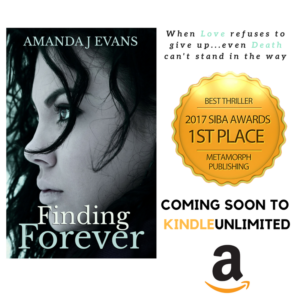 Save Her Soul won the second place Silver Award for Best Paranormal in the 2017 Virtual Fantasy Con Awards.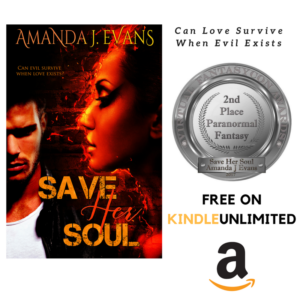 Book Contract with Handersen Publishing
I have signed a contract with Handersen Publishing to produce a book of spooky short stories for children and teens aged between 9 and 16. This book has been illustrated by my daughter Emma Donnelly and her sketches look amazing. You can find out all about Nightmare Realities – Scary Stories for Dark Nights on my Children's Books page.
My Books
My books are all available in paperback and e-book. I currently have 2 fiction titles available. Finding Forever a romantic suspense novella and Save Her Soul a standalone Paranormal/Urban Fantasy romance novel.
I have a number of non-fiction titles too including the bestseller Surviving Suicide: A Memoir From Those Death Left Behind.
You can find out about all my books on My Books page which includes purchase links.
Be sure to check out my Amazon Author page and follow me so you receive all my updates.
What's Happening on My Blog
Stay Connected – Subscribe to My Newsletter or Blog
For more information on what is happening in my writing world be sure to follow my blog and sign up for my newsletter. The sign-up box can be found on the left-hand side of this page.