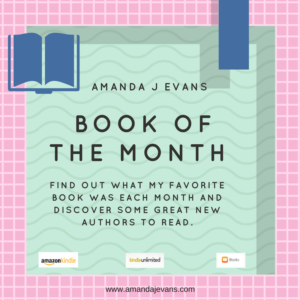 Welcome to my new "Book of the Month" post. As a writer, I read a lot, so I thought it would be a great idea to share my favorites. I tend to read at least 4 or more books each month. Some I love, some I don't. What I want to do with this post is share my favorite book from those I've read each month. I'm hoping it will help you find some great new reads. Today's post is my book of the month for February and it's my pleasure to announce that it's Midnight Rose by Author Dani Hart.
Midnight Rose by Author Dani Hart
I first spotted this book on Facebook and it was the cover that caught my attention. It's gorgeous and I wanted to read it. The book is a YA paranormal romance and I love YA romance novels. Throw in some paranormal and you really have my attention. The book was available on pre-order so I grabbed it there and then. Once it arrived on my kindle, I dropped everything else and dived in. I wasn't disappointed. I was gripped from the first page. The writing was flawless. The storyline was gripping and I was delighted. I'd never read anything by Dani Hart before so I had no previous books to base this on. I was about 85% into the book when I realized it wasn't going to end. I was so in awe of the cover that I hadn't even checked if the book was standalone or part of a series. This is unlike me as I always check. I hate starting a great book and then having to wait months or more to finish the story. In this case, I'm not sorry. Midnight Rose is part of a trilogy and I will be reading them all. I am also following along on Wattpad where Dani is releasing diary entries from Abigail that main character. If you haven't read the book these diary entries won't make much sense, so do grab the book first. Below I have the blurb and the book cover as well as purchase links. I also have a very special treat, an interview with author Dani Hart herself.
I don't usually reach out to authors, but I enjoyed her book so much that I asked if I could feature it on my blog and include an interview. She agreed, so here it is 🙂
Midnight Rose – A Young Adult Paranormal Romance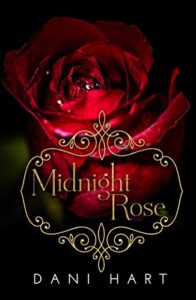 My grandfather had once told me that life was an unpredictable beast—one moment calm with a full belly and heavy eyes, and the next digging its paws in the dirt, snarling just before it took down its next victim. Until recently, I would argue with that notion, listing all the reasons why my life was as predictable as the tides coming and going. While I listened, I was young and never put much thought into a lot of the things my grandfather told me, but all that changed when the Hunters moved back to Sandpoint. More specifically, Wes Hunter. That was when the impossible became possible and the predictable became unpredictable.
As Abigail Rose looked down on her new world, she couldn't deny the things she had seen and all the things she had learned. There were days she wished she could go back to her old life, but she had changed. Evolved. She was no longer a love-struck seventeen year old. She was a chosen leader and her path was undeniable. The black and white was fading to gray, and the only thing between mortals and immortals was her.
Buy now on Amazon:
US Link
UK Link
Interview with Author Dani Hart
Tell us a little bit about yourself?
I have a son and daughter and I'm married to a firefighter/paramedic for LA City Fire Dept. We live just south of Salt Lake City, Utah. I started my first diary in 1986 when I was 9 and I kept one until I was a teenager. Then I started writing poetry in high school. I traded that in for short stories and plays in junior college and then at USC I started writing screenplays. I completed two, one of which I sold. I published my first novel in 2013, Reality book 1 in The Arie Chronicles.
How long have you been writing?
See above 🙂
What genres do you write?
Young Adult, Paranormal, Urban Fantasy, and Contemporary.
Your latest book Midnight Rose is a YA Paranormal novel, what was the inspiration behind it and is there anything you would like readers to know?
MR was my experiment with mainstream/commercial writing. I tend to veer toward the unique, but I have realized that doesn't sell as well, so I thought maybe I could try to write for the masses. I took a two-year hiatus from publishing to focus on writing. I went back to all of my favorite paranormal and SciFi books and shows like Buff the Vampire Slayer, Roswell, The Vampire Diaries, Twilight, etc. I noted the basic formula for plot and character arcs and then I created my own paranormal world and characters and applied it the formula. I know it doesn't sound very creative, but it's part of the process. This is more structured than I'm used to, but it seems to be doing well.
How many books are planned for this series?
It's a trilogy so there will be three books in total.
When is the next book due out?
I'm horrible at commitments, but I want book 2 to be out in August, and book 3 Feb. 2018. But please don't come at me with pitchforks if that changes.
Where can readers find out more about you?
I try my best to keep my website up to date www.danihartbooks.com. You can also find me on facebook, Instagram, and twitter @authordanihart. I have a snapchat, but I have done nothing with it. LOL.
Thanks so much to Dani for taking the time to answer my questions. I'm looking forward to reading more of her books and if you haven't read Midnight Rose yet, be sure to pick it up. You won't regret it. Please note this post contains affiliate links.
Until next time,
Keep writing & reading,
Amanda