I received an advanced copy of this book courtesy of NetGalley. It's the third book I've read so far this year and I've given it 5 stars. I really enjoyed it and the idea behind it. Below is my review.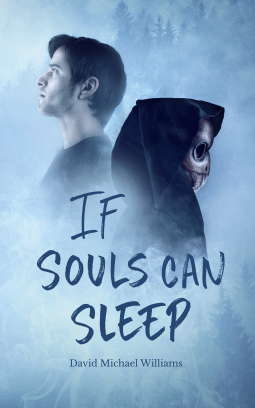 If Souls Can Sleep – Book Review
Book Description:
First, he lost his daughter. His mind may be next.
After years of being haunted by the day his little girl drowned, Vincent faces a new nightmare — one that reaches into the real world and beyond the grave.
If Souls Can Sleep introduces a hidden world where gifted individuals possess the power to invade the dreams of others. Two rival factions have transformed the dreamscape into a war zone where all reality is relative and even the dead can't rest in peace.
My Review:
This opening line of the description was gripping and I was immediately drawn to this book. I also loved the cover. The book centres around the main character, Vincent, who is struggling to come to terms with the death of his daughter.
I loved Vincent's character and really felt for him throughout the book. His grief was palpable and very well described. The writing was flawless and there was nothing I could fault. The book centres around a couple of characters and we get different points of view which all work wonderfully well. This book kept me guessing right the way to the end with new information added and lots of twists and turns. Emotions were high and I wanted to read more and more. It also opened up a lot of questions as to the possibilities of this really happening to someone and that in itself makes this an excellent sci-fi/fantasy book. I found myself absorbed in Vincent's world and the past that tormented him. All the secondary characters were excellent as well.
Daniel/DJ was well thought out and I loved that he got to redeem himself in the end. Boden was one of those characters that I wasn't sure whether to like or hate especially when he's first introduced. The author does a great job of creating a persona that we are meant to distrust and when we get the real story, it's like, oh yeah, I see that now.
I really enjoyed the end of the book and the resolution that Vincent gets. I don't want to spoil it for anyone, but I will say, it's perfectly done.
There is to be a second book which I look forward to reading. I found this whole world intriguing and can't wait to read more.
If Souls Can Sleep is available to pre-order on Amazon now and will be released on the 30th of January 2018. If you like scf-fi/fantasy genres you really enjoy this one.
Pre-order If Souls Can Sleep on Amazon now.
Until next time,
Keep reading and writing,
Amanda