As I settle back to work for the New Year, I'm also looking at marketing for writers. Yep, it's my dreaded subject, but something that every author has to look at. I'm even groaning at the thought of writing this blog post. I'm a writer, not a marketing expert and contrary to what all the sites tell you, it's bloody hard. Hours upon hours of learning to use the different social networking sites, coming up with a plan that may or may not work, touting for reviews, trying to get your Facebook posts noticed, and much, much more.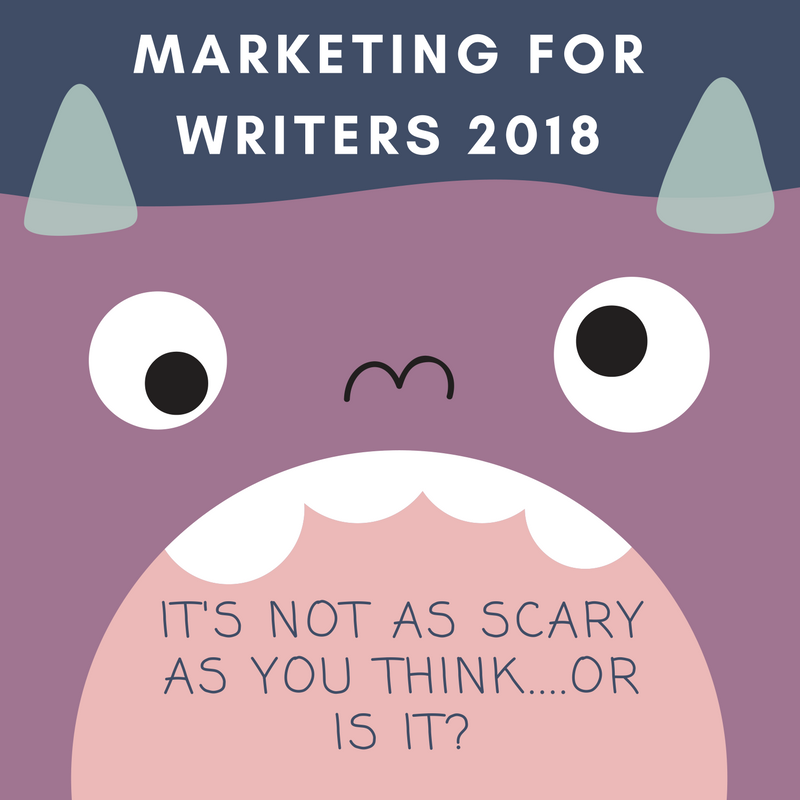 Why Is Marketing for Writers so Important?
If you ask me, and I'm sure there are many writers out there that feel the same, I just want to write. I'd rather someone else do the marketing end of things. That's what traditional publishers used to do, but it's not the case anymore. Yes, there are some that will do a lot of marketing and promotion for you, but you are still expected to have your own author platform and help with the process.
What does marketing for writers involve?
Well, it really boils down to getting yourself noticed, branding your name, publicising your books, and bringing in those much-coveted sales. Sounds easy, doesn't it? Unfortunately, that's not the case. With so much competition out there it really is hard to get noticed.
I spent the month of September 2017 marketing. I had both my books on sale, I paid for advertising in various newsletters, I did newsletter swaps, posted in Facebook groups, pages, tweeted, etc. You name it, for the month of September I was doing it.
The results – a lot of sales.
Go me.
The downside to it was the stress. Every minute of every day was spent wondering how I could promote more. If I was having a cup of tea, I was berating myself for taking a break. It was a constant, non-stop, endeavour, and even though the sales were good, my peace of mind was shattered. I swore I wouldn't do it again. I even had to endure Facebook jail twice during the month. This is one of the big downsides to marketing for writers. You go on Facebook and join groups that allow you to promote your books and then Facebook decides you're sharing too much, or too quickly, or whatever they have a grievance with, and they put you in jail. You can't post in groups or like pages, or basically, do anything until they decide you've been punished enough.
Where does it leave you?
Well, to my delight I discovered BooksGoSocial. They have numerous groups on Facebook designed to help support indie authors. They have collaboration groups where members work together to share upcoming publications and get the word out about your book. It makes it so much easier when you have a team of people behind you willing to help. They have cover design facilities, editing, promotion opportunities, newsletter lists, and so much more. They even have a full collection of digital marketing courses for authors that you can take if you want to learn about a specific aspect.
The Fast Track Basics for Digital Marketing for Authors course is free and there are lots more that you can purchase from as little as $39.00. The courses include:
Fast Track Master Class in Viral Marketing for Authors
Fast Track Master Class in Email Marketing for Authors
Fast Track Master Class in Achieving your Dreams
The Digital Marketing Power Pack for Authors
Fast Track Master Class in Finishing Your Novel
Fast Track Master Class in Blogging for Authors
Fast Track Master Class in Twitter for Authors
Master Class in Remembering all that you Learn
Empowering Modern Authors
Fast Track Master Class in Facebook for Authors
Master Class in Story Telling
Master Class in Public Relations for Authors
You can even get access to all the speaking events from the Dublin Writers Conference 2017, which was fantastic and full of great information.
Now while most of the courses cost $39.00, there is a special coupon code that you can use between now and March 2018 that will allow you to get all the courses for free. The coupon code is FREE2018 and you use it in the checkout section for each course you buy. I've purchased quite a few of the courses so that when I want to focus on marketing, I will at least have some idea what I'm doing.
When I think of the stress and time I spent during September, I want to scream. If I had of known about these courses back then, I could have used them, learned exactly how to do marketing for writers and saved myself a tonne of stress.
If you're planning on publishing a book, be it self-published or with a traditional publisher, I highly recommend checking out BooksGoSocial training courses http://booksgosocialtraining.thinkific.com/collections. You have nothing to lose and lots of knowledge to gain.
Until next time,
Keep reading and writing,
Amanda