Publishing Success – Having Your Writing Accepted
Life takes over some times and I for one am not immune to this. My blog has lain here dormant for quite some time now and I do apologise to those who subscribed to receive updates.  It has been a very busy year so far with work and clients and my time seems to have been spent on this and family. I'm not complaining though, life is good, great in fact, and I am just now getting back to doing what I love most and that is writing. In doing that I want to share my latest publishing success story.
In April I began to take more serious approach to my writing and for the first time in over ten years I began submitting work to magazines and journals.  I have an active membership with Duotrope which is filled with magazines and literary journals seeking submissions.
On the 21st of April I bit the bullet and sent off my first pieces. I had spent the previous weekend tidying my writing folder on my laptop and sorting through all the pieces that were just lying dormant.  I moved all my published poetry into their own folder, completed short stories into another, and I even created a "to be finished" folder. I was actually surprised by the amount of poems I had completed over the years and I decided it was now or never.  I went through the listings on Duotrope and selected Wildflower Muse.  I sent three poems and thought nothing more of it.
On the 26th of April the email came. As a writer I'm sure you understand when I say I was nervous. I debated whether or not to open it knowing that it could put a downer on my whole day. It was, after all, only 7.30am and my day was just beginning. I decided to wait until after the kids had gone to school. I was itching to see what the reply was but I was also expecting the worst. The "we're sorry but your work doesn't suit us at this time." In other words as my ego brain would interpret, "your writing sucks, give up now, you will never get published". So I waited, had numerous cups of tea, rang my mom for our morning chat, checked every email in my inbox and then hovered my mouse over the one that would determine all.  I clicked and took in a deep breath.  I read the email, then I read it again, and again. I couldn't believe it. Acceptance.
Dear Amanda,

Thanks for your submission to Wildflower Muse. I'd like to publish "Mornings" and will notify you once your poem appears on the site. Best wishes for continued success.

Sincerely,

Heather Lenz

WM Editor/Publisher
Of the three poems I sent, one of them was going to be published.  It's very hard to describe the feeling. Relief at not getting a rejection and of course elation at my work being approved of.  My inner critic was silenced and I allowed myself to bask in the glory for a few minutes before knuckling down to get some work done.
I guess in essence, I had proven to myself that I could do it. I could send my work out and not leave it collecting proverbial dust on my laptop.  I was now on my way and nothing was going to stop me. Fast forward a few weeks and that guaranteed rejection did arrive. Two in fact, but I'm not counting.
How To Deal With Rejection as a Writer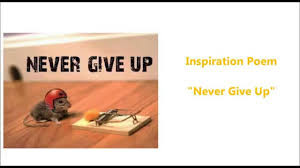 Rejection is par for the course of any writer and I try to view it as a lesson, part of the journey. The ultimate test of whether or not you will fall at the first hurdle or get up and keep going. I had to remind myself that Harry Potter was rejected 100 times. J K Rowling didn't give up and neither should I.  Neither should you. If you dream of writing, if you dream of seeing your name in print then keep trying. See rejection as a learning tool. Study, improve your skills, and keep going. No successful person has ever reached their goals without failing a few times first. Rejection is part of any writer's life and something that they have to learn to deal with. For me, I am choosing to see rejection as a challenge, a challenge that says; "are you sure you want to keep going", and my reply is hell yes. I'm going to keep going. I'm going to keep writing and I'm going to keep sending my work out. It may not be a fit for every magazine, but it is a fit for some and my goal is to find them.
How do you see rejection? Perhaps after reading this you too may choose to see it as a challenge. A challenge to improve, and a challenge to keep going until you cross that finish line. Most importantly, don't ever stop writing.
Until next time,
Amanda